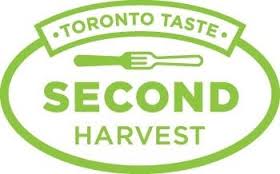 Toronto's culinary event of the year was once again a booming success! Toronto Taste is one of Varsity's favourite events of the summer, and we were more than thrilled to be able to take part in this fantastic day again this year! We are pleased to announce the event raised record breaking funds of $690,000 to help support Second Harvest's food rescue program which provides enough meals for 1,300,000 people!
On June 8, 2014 over 1,500 guests gathered at  Toronto's Corus Entertainment building on the beautiful waterfront to experience some of what Ontario's culinary has to offer. With over 70 gourmet food and beverage stations all guests were able to support a good cause while indulging in a delicious experience and mingling with some of Toronto's celebrity chefs.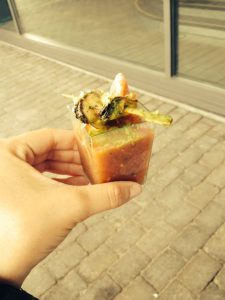 The rain didn't hold off for the entire day for Toronto Taste, but that didn't stop the festivities from taking place! Varsity was there to provide a covered and sheltered area where guests and participants could still enjoy food tasting stations, the suspenseful chef challenge featuring 3 of Toronto's top chefs, the raffle draw containing thousands of dollars in prizes as well as the live, silent and wine auction hosted by Food Networks Bob Blumer and supported by auctioneer Stephan Ranger!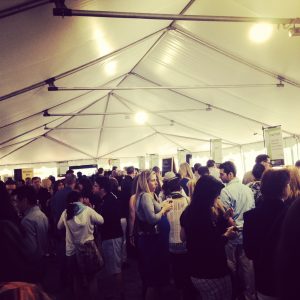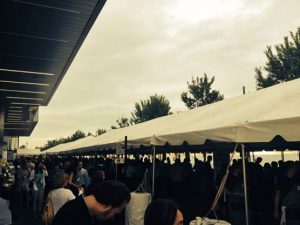 Another year, another great festival to be remembered by all. Toronto Taste, we'll see you next year!
Whatever your event, we've got you covered!
Contact us for a FREE estimate today!
– Natalya Wittenberg, Special Events Intern, Varsity Tent & Event Rentals and Varsity Event Management