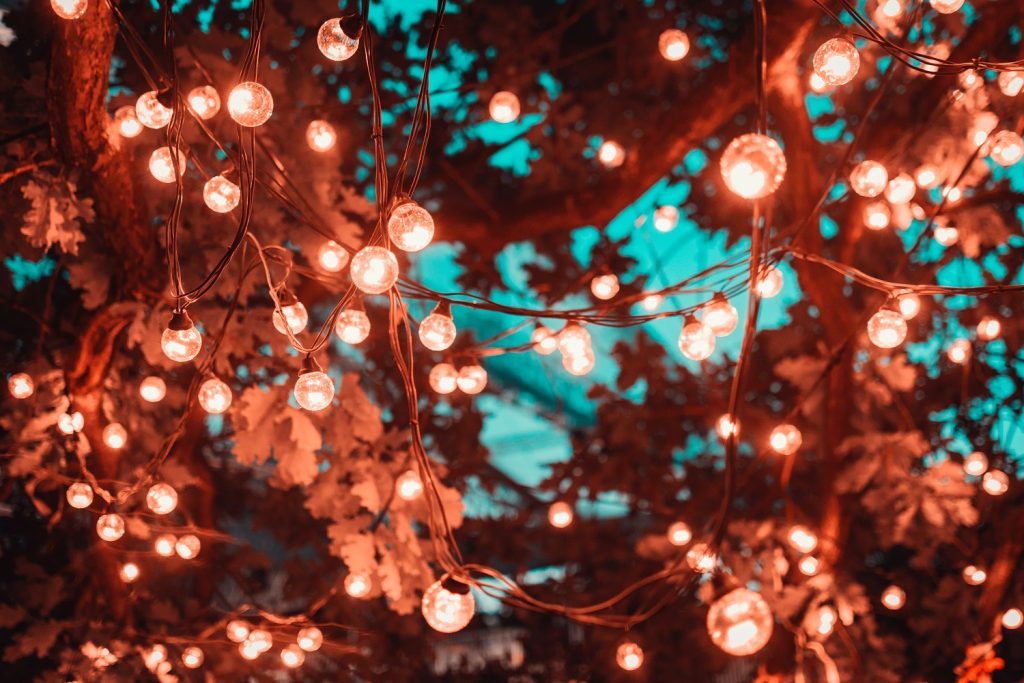 New Year's Eve is just around the corner and it is time to plan your festivities! Varsity Tents can help with your rental needs to ensure a stress free, comfortable and inviting New Year's Eve party. Whether you're planning on a small backyard party or a full corporate function, we've got what you need. Let us tell you how Varsity Tents can breathe life into your New Year's events.

New Year's Eve Outdoors

New Year's events are unique because despite the winter season it is enjoyed outdoors by many to embrace the new year coming. A key part of enjoying New Year's is fireworks. Therefore, having an outdoor event is a must.

Allow easy viewing of fireworks. Fireworks are a huge part of the holiday and being able to sit outside comfortably while watching them improves any New Year's event.
Allow easy lighting of fireworks. While watching fireworks from outside is a great time, it's even more important to have the outdoor space to light them. After all, you can't do that from indoors. Best to plan ahead and have all the equipment you need, right?
Give your event a specific festiveness that you can't get indoors. Being outside during New Year's allows a certain sense of wonder that being indoors doesn't. New Years is a time of reflection for a lot of people. Getting to feel how big the world is by partying under the sky is something you just can't feel indoors. Plus, it gives you lots of room to be surrounded by family and friends.
Make cookouts easier. Being outdoors allows you to barbecue, potluck, or otherwise share food easily. No need to worry about cleaning up spilled food. No need to worry about fancy plating. Just cook up your best and serve it straight off the grill.
We've Got You Covered and Toasty Warm

The most obvious way that we can help with your event is by offering coverage. Even when the weather is good, taking your party outdoors is always better with coverage. For any size event having a warm, covered place to mingle and enjoy yourself is key. When the sun sets and fireworks start up, everyone can easily step out of the tent and enjoy the show. Others may prefer to sit inside the tent and watch out the opening. No matter how you enjoy your fireworks, having a tent around only makes things better. Varsity Tents not only keeps you covered but we keep you warm. With a full range of tent and patio heaters we make the outdoors just as cozy as indoors.

Coverage isn't just important for people, it's important for food too. If you're having a potluck or have some other kind of food spread, keeping it less accessible to bugs, sun, snow, and rain is imperative.

All the Bells and Whistles

In addition to a tent and heat, Varsity Tents also offers other event rentals. If you're looking for folding chairs, plastic tables, or lighting, we've got your back. Check out our list of rentals to see all the ways we can help you make your New Year's festivities successful.

If you have questions, give us a call at Varsity Tents. We're happy to answer any of your questions and we even offer free estimates.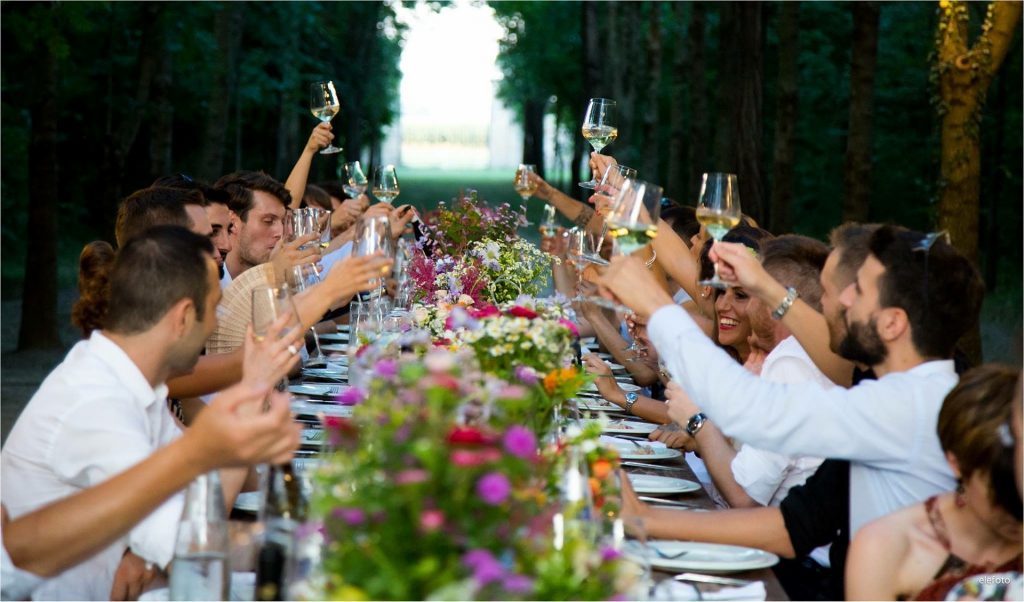 Do you want your wedding to go without a hitch? It can be hard to achieve a flawless wedding when planning it by yourself or with family. This is especially true when your family seems to have different ideas of how things should happen. Relying on Varsity Event Production is the first step to ensuring things run smoothly for your outdoor wedding. Let's take a deeper look at all the steps we take to ensure things go as intended.

Organized Services

One of the most frustrating parts of planning an event is trying to get outside services to run smoothly. There are so many services required for a wedding that it leaves a lot of opportunity for someone to mess things up. The cake could be late, the caterer could make the wrong thing, or there could be technical problems with the music equipment. Everything has to come together exactly as planned or the whole wedding could be delayed by hours. That, or you could continue on with pieces of the whole puzzle sitting out of place.

With varsity event production, every service ordered for the wedding will be carefully kept in line. Everything will be checked up on as needed and all services will arrive on time. With our years of experience in wedding and general event production, we've learned well how to manage services. When it comes time for your wedding, you can rely on us to keep everything together.

Wedding Design

Designing an event takes the same kind of know-how as designing an interior. That's because you really need to know how colors work together and how different decor pieces will compliment or detract from each other. Therefore, hiring a professional for your wedding design is a great choice. Fortunately, Varsity includes wedding design in our event production services.

Let your wedding day be everything you ever wished for it to be with some design insight from the professionals. With help from the soon-to-be-married couple, we can put together a design that resonates with you and fulfills all of your wedding dreams. Whether that's a bright and floral summer wedding or a winter wedding filled with red poinsettias and candles, we'll make it right for you. Guarantee your table centerpieces and your floral arrangements look perfect by trusting Varsity to get the job done right.

Event Equipment

One of the most important parts of a wedding is ensuring everything runs smoothly. Making that happen means having all the right equipment. With no equipment, there's nothing but people. You'll need everything from tables to chairs and from sound equipment to staging.

No matter what season you do your outdoor wedding in, tents are a must-have. Keeping large tents cool with AC in the summer or warm with a heater in winter is necessary. After all, these will keep guests comfortable, the cake from melting, the hot food from getting cold, and the sun or rain from ruining photos.

If you'd like your wedding to be handled by a company that knows what they're doing, you've come to the right place. So, give us a call at Varsity to get a free estimate and start making the wedding of your dreams a reality.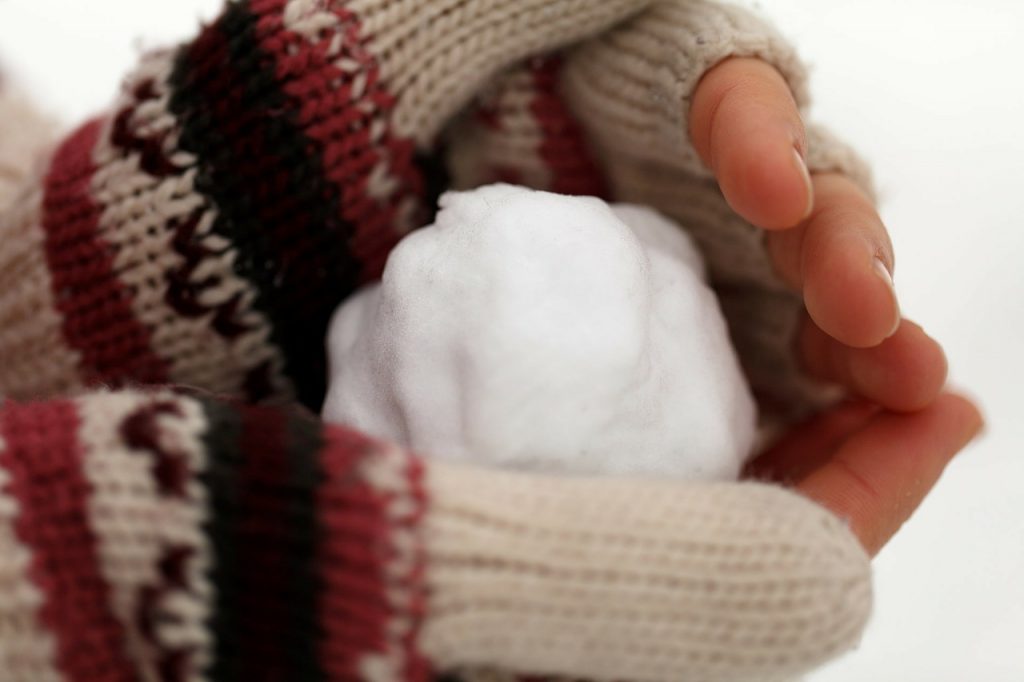 With half the year being cold, there's no way to avoid the occasional event during cold weather. Plus, many indoor venues will charge more during cold periods because they can get away with it. But, did you know that you can host an outdoor event even in winter? With the help of event tents, your outdoor event can feel like you're in the comfort of a warm building. Let's check out some ways Varsity can help you make your outdoor event a reality even in the colder months.

Adequate Covering

To start with, if you want your event to be outdoors when it's cold, you're going to need adequate covering. Otherwise, your event is liable to get ruined by rain or snow. Even if it's not wet outside, the wind can really put a damper on things. Renting a large event tent can really feel like putting up a temporary building. With the right accessories, it will feel just as comfortable as holding your event in an indoor venue.

Warm Things Up

To start, you'll want to keep your tent warm enough. Our large tent rentals can be outfitted with portable heaters, allowing guests to stay comfortable and food to stay hot. Without proper heating, an outdoor event can quickly get too cold for comfort and guests will be less than enthusiastic about sticking around. Not to mention, winter weather won't be kind to any catering you've paid for. Food available for guests to serve themselves will quickly get cold without proper pans and a warm tent environment.

Avoid the Mud

If you're setting up in a grassy area, you'll want to avoid making guests walk around in the grass. During cold and wet months, this will quickly result in shoes getting muddy and the event quality dropping. If you're holding a wedding or more upscale event, you absolutely can't allow this. Instead, Varsity has large, wooden, flooring panels you can use in your tents. This will allow guests to step into a tent completely protected from the environment.

Draw Attention

For most events, you'll want your guests to have their attention somewhere. That's could be a couple getting married, a speaker, or a coordinator. No matter what kind of event you're holding, if you want a center of attention, you'll need the right equipment for it.

Staging will allow everyone in the tent to have an adequate view. Lighting will ensure the spotlight is on the right person, and audio equipment will guarantee no one misses a word. Varsity Tents has a variety of accessories available for rent, including everything you need to draw your guests' attention.

If you're interested in Varsity Tents, give us a call and we'll answer any questions you have about our services. We also offer free estimates so that our clients can plan their budget accordingly.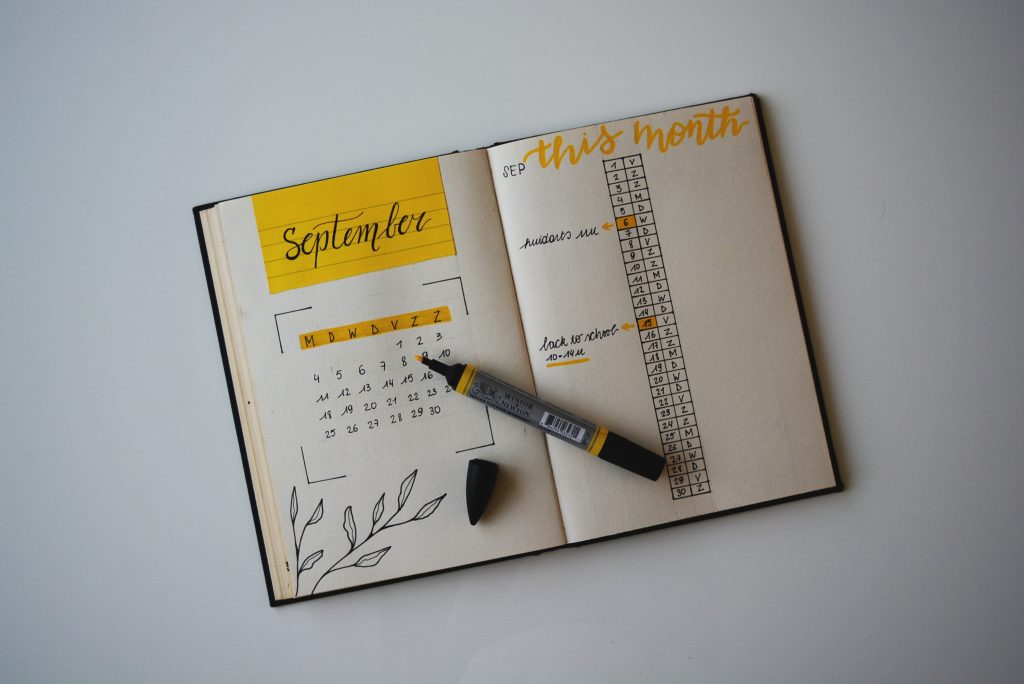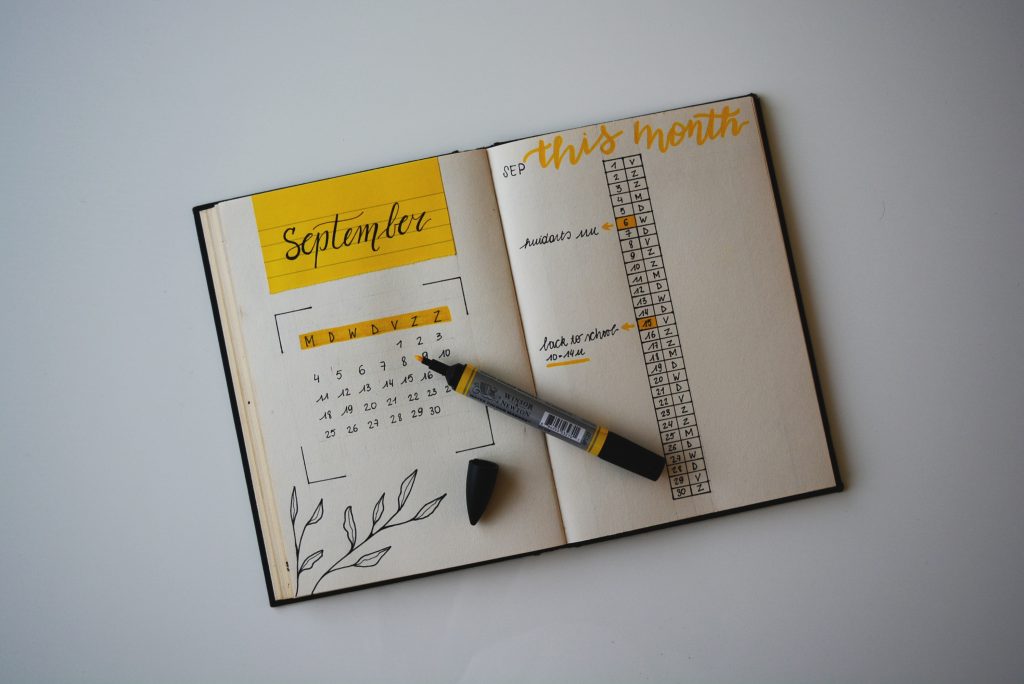 When a need for an event comes knocking, whether it's personal or professional, planning is the first step. However, planning an event, especially a big one, can be an incredibly tricky task. From invitations to decorations there's a lot to account for. That's not even to mention all of the more functional gears in the event-planning machine. Fortunately, Varsity doesn't just rent out tents; we also do event management.

Take a Load Off

Whether the planning of your event is upcoming or you're already knee deep in scheduling, Varsity is here for you. Take a step back from all of the technicalities of event planning and let us shoulder the weight. That leaves you with only the surface level parts of planning. You can let us know the atmosphere you're looking for, how many guests will attend, and other factors we need to know. From then on, you'll only have to help as much as is necessary.

Experienced Professionals

Our team of event management specialists have years of experience in the event planning game. We know exactly which steps to take to ensure a successful event. It's the repeated implementation of these steps that makes us confident in our work.

Steps to Success

The first thing we do as a management team is discuss with you what you want your event to look like. By setting goals, both functional and atmospheric, it makes a clear path for our planning team to follow.

Once we know what the goals of the event are, we can gather the right team members for the job. With each team member bringing individual capabilities to the table, we cover all of our bases neatly. We know how important it is to have a variety of people working on a project to give professional insight from all angles.

When applicable, finding a theme for the event is also something we find important. Giving an event a theme is giving an event a brand. This will make the event both more attractive to potential guests, and more memorable to those who attended.

When every piece of your event's framework has been determined, it's time to build the master plan. Every piece of the event puzzle will be outlined in one place to make attaining the desired outcome easy.

And, finally, our team executes the plan beautifully. Having everything in order, when it comes time for your event, our event management specialists will guide it to success. Keeping an eye on all service members of the event and guaranteeing that they're doing their job is vital. Arranging for the setup to be arranged as intended is paramount. And, last but not least, making sure every attendee is having a positive experience is priceless.

Choose Varsity

If you have an upcoming event and need management help, Varsity is the best choice in the Toronto area. Give us a call today and we can set up an appointment to discuss your desired event. With over 30 years of combined experience, our team can give you everything you hoped for with none of the stress.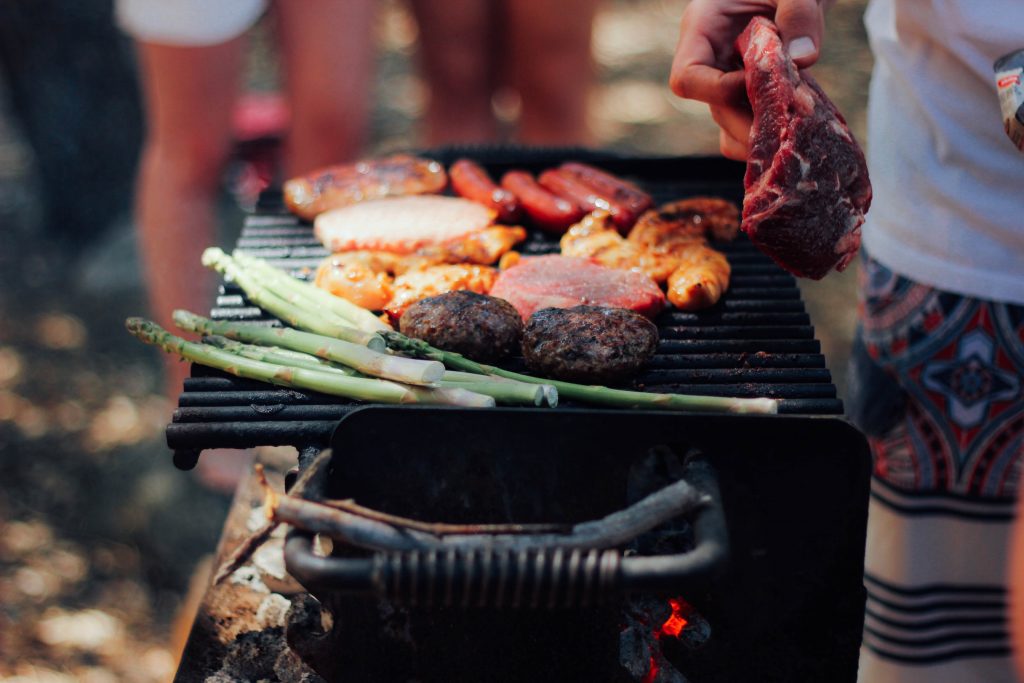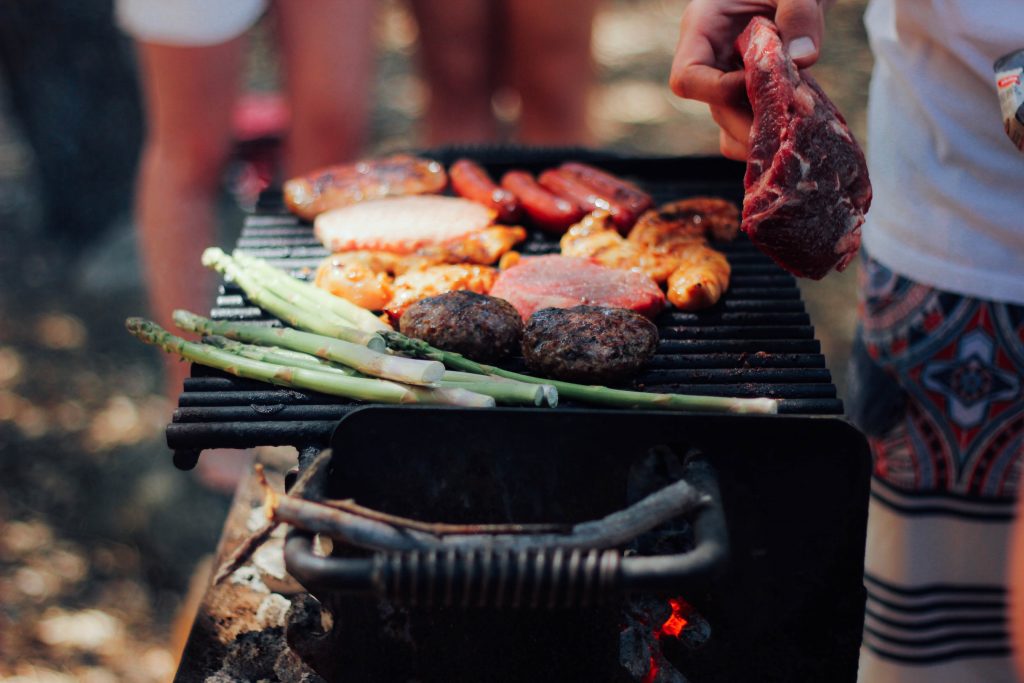 Are you planning to have a barbecue before all of the summer heat is gone? You should consider how implementing event rentals could improve the barbecue experience. Varsity Tents has more than just tents to help improve outdoor events. Let's take a look at how we can help you with your barbecue, no matter how big or small.

Beat the Heat

While some places are beginning to cool down, the heat isn't gone for everyone. If you're planning a barbecue for the near future, you may want some protection from the sun. The tents we offer for rent come in many sizes. From massive coverings for large, corporate barbecues to small ones for the backyard, we have one that's right for you.

While tents may be great for shade, we're also happy to inform you that for large tent rentals, you can also get the addition of an air conditioner. Keeping large, corporate barbecues cool when there are so many guests and the afternoon sun overhead can be tricky. That's why air conditioning is just the thing. Take coverage to the next level and cool down the warm breeze stifling your guests.

Anyone can Barbecue

For corporate events or even family reunions where the host doesn't have one, Varsity Tents offers rental grills. These grills are party sized and can cater to incredibly large barbecue events. With a cooking surface that can hold up to 420 burgers or 350 NY strip steaks at once, you can be sure everyone gets their fill.

Don't Forget Seating

Where there's food, there's a need for somewhere to eat. Get circular or rectangular tables as well as folding chairs enough for everyone. These are great for barbecues as plastic can be wiped down easily in the case of a mess.

Let Dinner Run Late

Especially for the kind of dinner barbecue involving family, it can be easy for time to escape us. Catching up at a summertime family reunion can mean socializing long after dinner. Don't let the sun setting end things too early. Varsity Tents offers lighting to make even nighttime partying feasible.

If you're planning an event for closer to autumn, rather than AC, it may be beneficial to rent a heater. Especially when the party runs late, having some warm air to keep guests comfortable may be just the thing.

Prepare for a Crowd

Large barbecue events means a lot of people. Where there are people, there's a need for washrooms. Varsity Tents offers portable washrooms for rent, allowing large events to go off without a hitch. Ensure guests are comfortable with facilities nearby.

If you have any questions about Varsity Tents' rentals, contact us and we'll gladly help you find answers. It's our pleasure to bring events to life, no matter the kind.