Hosting a company picnic is something many big companies will do at some point. They come with many benefits, such as boosting company morale, networking, and offering a place to make announcements that's more enjoyable than a meeting room. If your company is hosting a picnic this summer, especially if it's for the first time, you could use some tips. Varsity Tents has experience providing for and managing many kinds of events. Let us tell you a bit about what will make them a success.
Provide Shade and Comfort
The most important part of having any large outdoor event, like when hosting a company picnic, is shade. Cover is important at all times of the year, since rain and wind can also put a damper on things. However, nothing is as important to protect from as the summer sun. Without shade, everyone attending is at risk of sunburn, heat exhaustion, or even heatstroke. In fact, without cover, it is likely that many of your guests will suffer at least one of these.
Fortunately, acquiring cover for your company picnic is as easy as giving us a call at Varsity Tents. We specialize in event tents for events just like yours. That means we offer tents in all sizes – those small enough for family gatherings and those big enough for an entire company to meet under.
Even better: our large tents can even be outfitted with specialized AC units to ensure your tent doesn't turn into an oven instead. Hosting a company picnic means bringing everyone together for a good time. Therefore, make your #1 priority offering shade and comfort so that your event is a success.
Offer Cold Drinks
The summer sun is ruthless. Even with cover to retreat under, the heat is best fought with some help from a drink table. Providing cold drinks for guests will harness the power of thermodynamics – and delicious beverages – to keep people in a good mood.
Some great drink ideas are:
Lemonade – a classic thirst-quencher that won't lose its flavor when paired with ice
Slushy fruit drinks – churning machines can be rented for these and they're fantastic for family-friendly events
Iced coffee – ideal for a company picnic that begins in the morning, iced coffee will keep everyone lively and refreshed
Iced tea – an American favorite, iced tea has become a beloved drink all over, and for good reason
Use the Gathering to Your Advantage
Don't forget to use the company picnic to your advantage. With everyone together, having a great time, this is a good time to make impactful announcements. Good news given in a meeting room is likely to received by a lukewarm audience. However, good news given at a social gathering can make twice as high an impact on company morale. 
Good news can mean positive changes, new positions or expansions, and any runnings for promotion or raises. If you have something you want people to participate in, this is a good time to tell them, especially if the event is family-friendly. Many who might normally underestimate the value of participation may be encouraged by family to take it seriously. That leads to more participants, options, and results.
Offer Live Music or a DJ
Crafting a successful company picnic means keeping people entertained. People are much better at entertaining themselves when there's something to get them started. Offer live music or a DJ to manage a sound system and appropriate playlist. This will give people something to talk about and offer a constantly evolving stream of music to keep the mood light and sociable.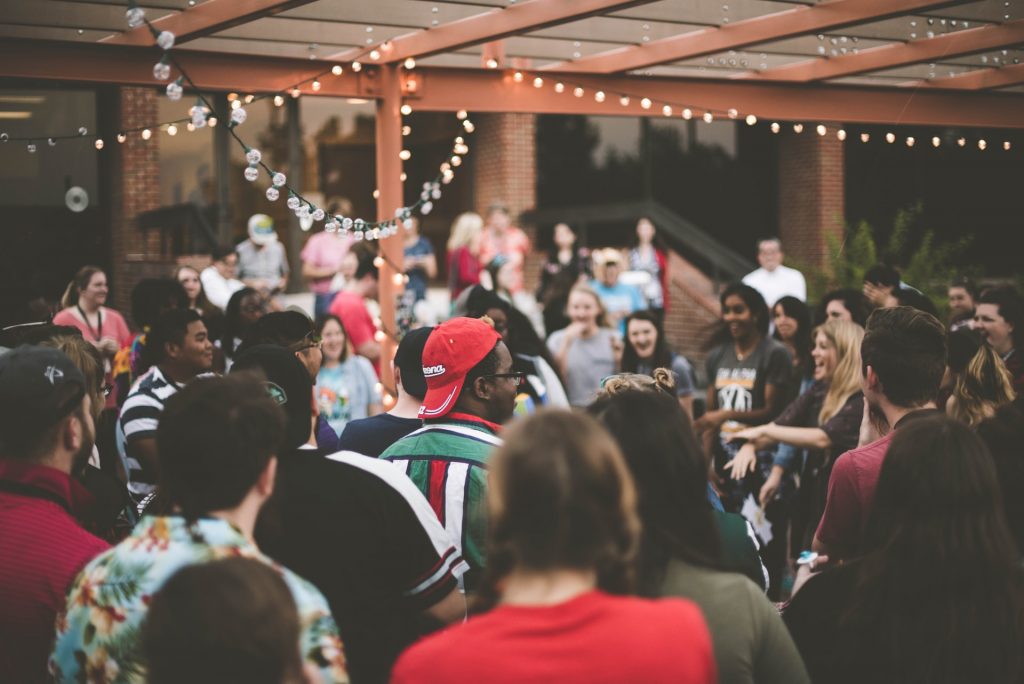 With the end of the school year approaching, many of our kids will be graduating high school and taking their first steps into adult life. Many others will even be completing the arduous journey of college and beginning their career soon. To kick off this exciting time in their lives, we must first bring the old to a close with a graduation party to remember. Here's how you can throw an outdoor graduation party that's COVID-safe, fun, and memorable.
Outdoor Graduation Party Safety
With COVID-19 still lingering, we should aim to throw a party that minimizes risk of spread to avoid another spike of cases. After all, a graduation party is a time for celebrating, and no one wants to go home and find themselves sick a couple weeks later. That's why an outdoor graduation party is just what you need.
An outdoor graduation party implements one of the highest safety precautions you can use for a small gathering: the great outdoors. Because COVID-19 is spread through droplets we exhale, indoor spaces where air is shared by everyone are a huge risk. However, simply taking things outdoors means fresh air for everyone and very little chance of spread.
Serving Food and Drinks
When serving food and drinks at an outdoor graduation party, you'll want to keep everything covered. Unexpected rain, or even a stray bird overhead, could ruin your entire spread. Opt for a small tent rental to cover your self-serve food table. Or, if you're hosting on a sunny weekend or after the summer heat kicks in, rent a larger tent. Larger tent spaces make cover for guests, meaning lots of shade from the summer heat.
Formal Party and After Party
A formal party for friends and family is the perfect way to start. Beginning your party in the afternoon means it's a good time for most people to attend. It won't be too late for young relatives with early bedtimes and people will have time to drive home before it gets dark.
The formal party allows time for congratulations from relatives and a great excuse for a family get-together. However, the formal party is only half the experience. You've also got a bunch of graduates who want to celebrate in their own way! That's why we recommend hosting an after party as well.
Evening After Party
When family has gone home and your graduate's great aunt isn't around to judge their music taste, it's time for the graduates to celebrate. Prepare for the setting sun with outdoor lighting, available from Varsity Tents.
We also offer speakers and sound systems for those who want to dance the night away with friends and classmates.
College Graduates' Bar
If your outdoor graduation party is for a college graduate, the after party is a great opportunity to raise a glass – or two. Put together an outdoor bar and celebrate having no more finals due by mixing up some drinks and playing some party games.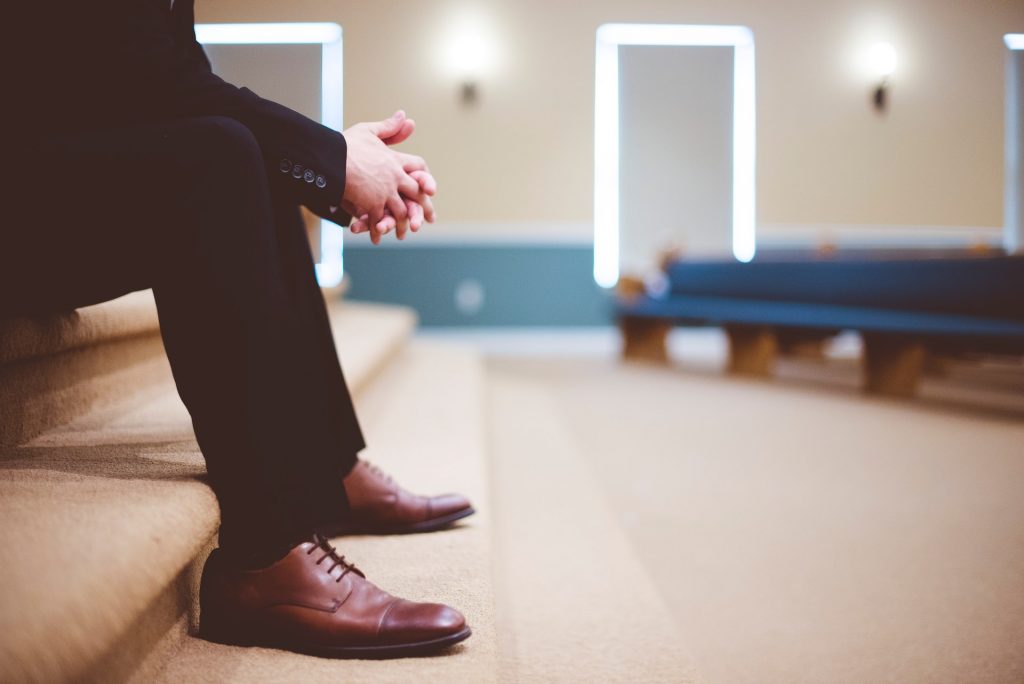 A lot of small office spaces, such as medical clinics, have very small waiting rooms. Clinics that specialize in one type of medicine, or other types of businesses that don't typically have a huge flow of clients throughout the day, don't usually need much waiting space. However, with the need for social distancing, space has recently become a lot more valuable. As the weather begins to warm up, outdoor waiting areas may be exactly what we need to prevent the spread of COVID-19.
Allow Social Distancing
If you have a small waiting room – one that only has 5-10 chairs – trying to seat even 3 waiting guests with 6 feet between them is a challenge. In order to allow social distancing in your waiting areas, bring them outside. There's likely to be more space outdoors than in your cramped little waiting room. If your office is part of a business strip, you probably have a shared parking lot with enough space for a waiting area.
Setting up an outdoor tent will provide a lot more room for spaced out seating. The tent will provide cover from rain, sun, and wind. You can even cooperate with neighboring businesses to create a shared waiting area. This could prove to be more economical for everyone as well as prevent irritations about using up parking lot space.
Encourage Air Flow
Because of its outdoor nature, having an outdoor waiting area under tent cover is great for encouraging air flow. Because COVID-19 is spread through the air, indoor waiting areas can be high spread zones. They get a lot of different people throughout the day, stopping there to breathe and then moving on. If even one of your clients has COVID-19, this puts every visitor after them at risk of infection.
Outdoor waiting areas with even one tent flap left open will consistently get air flow throughout the day. Any contaminated air will be blown away and replaced with fresh. This makes an outdoor waiting area much better at preventing the spread of COVID-19.
Encourage Low Indoor Traffic
With your waiting area outdoors, clients can be brought in one or two at a time, as their appointment or meeting time arrives. By lowering the amount of traffic in your building at one time, and lowering the duration of indoor presence, you create a safer office. There's less time for the office air to become contaminated and less exposure time for healthy visitors.
Protect Employees
Employees working with clients and the public at the current time are high risk for contracting COVID-19. Every day that your employees come to work, they risk catching COVID-19 from visiting clients and patients. Repay them with improved safety and by reducing their exposure to visitors as much as possible. When you switch to outdoor waiting areas, employees are immediately in a safer work environment.
Contact us at Varsity Tents if you want to make the jump to outdoor waiting areas. We offer tents of all sizes, meaning options for waiting areas of any size you require.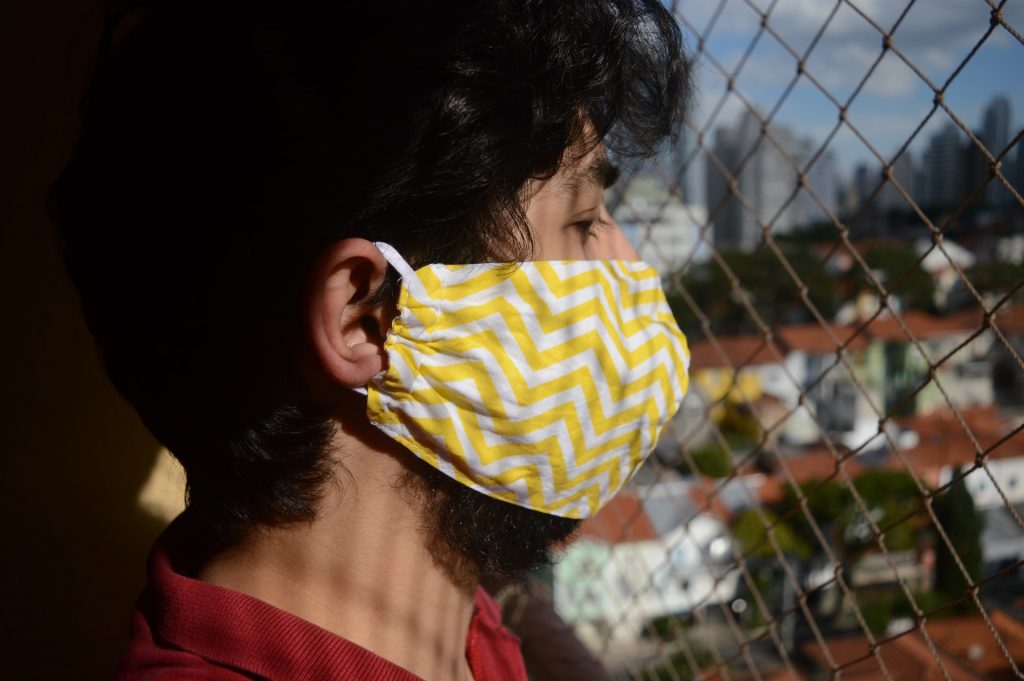 If you're like us, you're probably long past ready for COVID-19 to disappear for good. However, to get rid of COVID-19 in the coming year, we have to come together in the new year to buckle down on restrictions and safety precautions. The first step to doing that is to invest in barriers. Here's how Varsity Tents can help.
Barriers and Masks Combined
Barriers are one of the best ways to keep COVID-19 from spreading. However, the one thing that beats barrier usage is mask usage. After all, masks are just barriers for your face. Combined, these two types of barriers are absolutely necessary for creating a safe workplace environment.
Diligent mask usage when indoors prevents infected air from being exhaled into the shared space. In fact, mask usage reduces infection rate by over 70%. Introducing environmental barriers, like tents, reduces infection rate even more. If someone who is unknowingly infected with COVID-19 goes to work, that 30% chance of spreading it through their mask drops significantly when their work space is sectioned off from that of their coworkers.
Separating Groups
In large workplaces where employees work in groups, keeping each group of people separated from the others lowers the chance of infection. If someone who is unknowingly infected comes in to work, if they somehow manage to spread infected air, that infected air will only be breathable by those in their little work bubble, meaning only a few coworkers catch COVID-19 instead of all or most coworkers.
This strategy is useful in large work environments such as factories, other types of manufacturing plants, organizations that involve group activities like sorting, inventory, and boxing, etc.
Isolating Contaminated Items
While people can spread COVID-19 through breathing space, it's also possible to contract it through contact with contaminated items. Items are at their highest risk of contamination when reaching their shipment destination. Shipments are loaded by many different people, are touched by border officials, and make contact with people at weigh stations. You have no way of knowing how many of those people were infected with COVID.
Therefore, to be safe, it's best to quarantine new shipments in a large tent space for 5 days before unloading and stocking shelves. This will give any COVID-19 time to die off, making contact with it harmless.
Outdoor Lunch Spaces
Finally, the most risky part of working in shared spaces right now: lunchtime. Eating requires you to remove your mask. The only safe way to eat at work is to do so outdoors. However – especially at this time of year – being outdoors means high risk of getting rained on or ending up shivering from wind chill.
To beat COVID-19 in the coming year, we need to create safe outdoor lunch spaces by putting up tents. These lunch room tent spaces can have flaps opened between lunch periods. This will allow all air to be replaced with fresh. A breeze can blow through and clear away any infected air. When lunch time comes around, the flaps can be put down to block people from wind chill and the cover can keep out rain and snow. When the weather heats up again, this also provides a shaded lunch area safe from sun.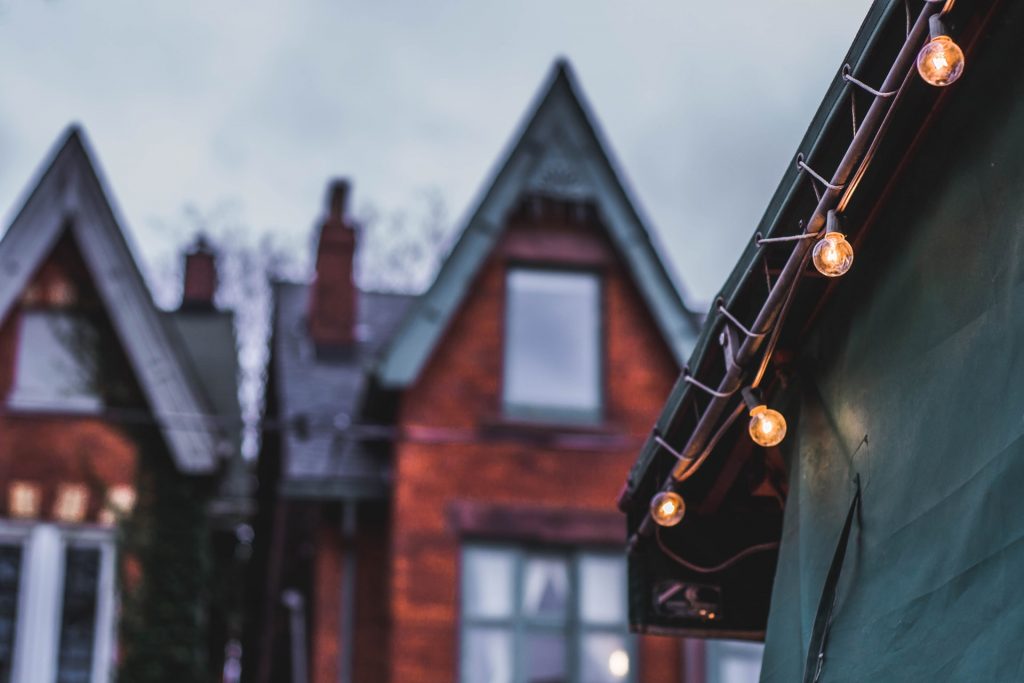 The holidays are upon us, meaning a boost in our charitable spirits. Every year, a number of groups and charities put together donation gift drives. These gift drives help to provide holiday gifts, as well as everyday necessities, to children and families in need. However, this year comes with some unique challenges. Like last year, this year comes with more social distancing needs than we're used to. Here's how Varsity Tents can help provide coverage for a donation gift drive as well as improve COVID-19 safety.
Staying Out of the Snow
When the holiday season arrives, so does the snow. Even if things haven't turned white just yet, the air is frigid and inhospitable. Therefore, if you're going to stand outside to collect donations, it's best to do so from somewhere you can make comfortable.
For large donation gift drive events with many volunteers, setting up a tent can help a lot. Volunteers can take turns outside the tent with the donation bin, while others organize things inside. If your donation gift drive offers raffle tickets, those who want to buy tickets can step into the comfort of the heated tent instead of standing around in the cold. Many donation gift drives also offer hot chocolate to bring attention to their cause. Serving warm drinks from inside a tent is much easier than doing so with thick gloves on in the snow.
A Safe Place to Collect Gifts
Because winter brings snow and/or rain, taking gift donations outside can be a disaster without coverage. While bigger organizations may be able to set up drop-off bins all over the province, smaller drives may not have the resources.
If your donation gift drive relies on volunteers accepting donations in person, having somewhere to store those gifts is a must. A small tent with some storage bins in it or a small trailer connected to it is a great way to accept and store donations until the equipment is taken down for the night. This keeps donations dry and safe from the elements.
Item Quarantine
Because of the prevalence of COVID-19 this year, we have to take a more cautious approach to taking and distributing donations. Because we can't be positive that donations haven't been in contact with someone infected with COVID-19, all donations should be quarantined for a week before they're distributed to recipients.
To properly quarantine items, they should be put somewhere, protected by barriers, and left completely alone for 5-7 days. A tent makes for a great, temporary quarantine zone. Even if you have a base of operations in an actual building, setting up a tent inside the building will provide the necessary barriers for quarantining your donations.
Gift Drive HQ and Organization
Not all organizations doing gift drives have a full building as their base of operations. If your organization is only active during the holiday season, setting up a sturdy HQ for that time is necessary.
With one or more of Varsity Tents' large tents, you can set up a temporary HQ for your organization. These spacious tents are big enough to have multiple areas set up for operation. Dividing barriers or smaller tents can be added to the mix to split up the large tent into smaller spaces. This makes for a COVID-safe work space for volunteers and organization members. This design allows you to have separate spaces for donations, administrative work, food or drink preparation, lunch spaces, and, if your HQ is where you accept donations, another space for patrons.
Many homeless shelters only allow entrance during the night. Consider renting multiple large tents. With those, you may have enough space to host a live raffle or offer temporary, daytime shelter to those without homes. This season is incredibly hard for those who have no warm home to return to. Let's work together and do our part to improve safety and comfort for them over the holidays.