Baby, it's cold outside!
Many cities within Ontario are suffering from what has been named the Polar Vortex. It is truly bone-chilling weather with temperatures plunging into the negatives (Celsius). The population is dressed head-to-toe as warm as humanly possible – hats, mitts, scarves, winter coats and heavy-duty boots. It's hard to convince these people to spend additional time outside, but we are here to help!
Perhaps you are an owner or general manager at a restaurant or bar who is looking to increase your venue's capacity during your Superbowl or St. Patrick's Day celebrations (both are during the colder months). Or maybe you are having a get together at your home and need to take advantage of your backyard space. We have the perfect options for you. Not only do we offer an array of tent rentals, but we also have a full line of tent blower heaters to keep you and your guests warm.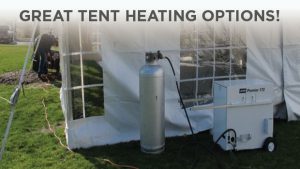 Blower heaters are great heating options for warming a tent on your patio or in your backyard. We have multiple sizes to assist in your heating needs (100K, 200K and 400K), whether your tent is big or small. Our heaters are both fuel efficient and quiet, perfect for any type of event and/or outdoor space. The units are also thermostatically controlled allowing you to control your own heat output. The heaters are fueled by propane and swapping out tanks makes for quick turn-around time on heat flow.
And if you don't have the space for the tent but still need some heating options, we also have propane patio heaters available. A couple of these will help warm a small outdoor space. Either way, we've got you covered!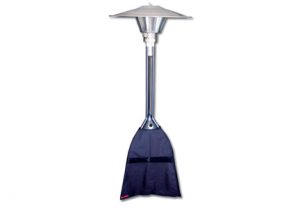 If you are interested in learning more, contact us today for a FREE estimate!
– Caiti McLelland, Project Manager, Varsity Tent & Event Rentals and Varsity Event Management