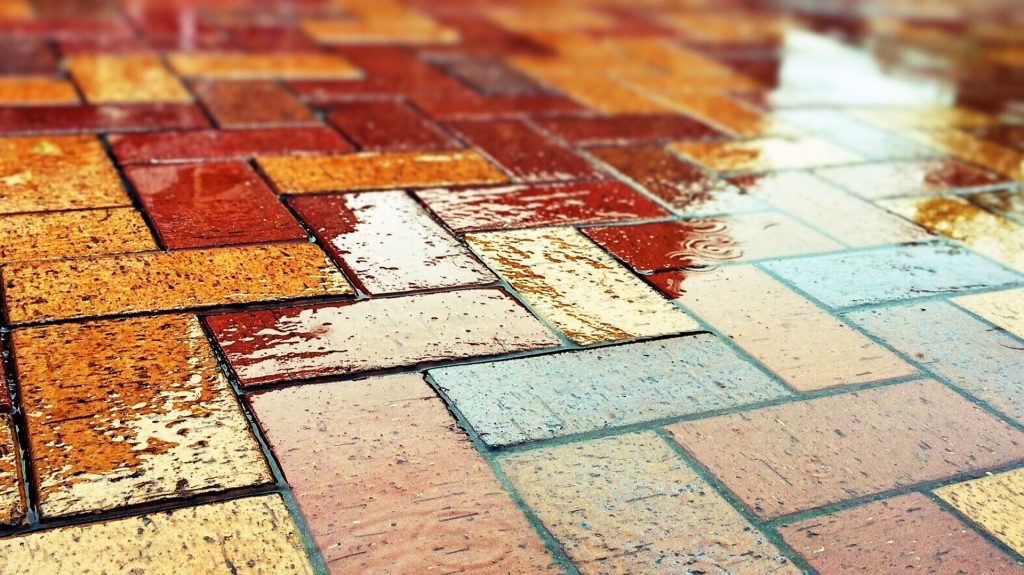 If you own an event venue, it's good to keep on the lookout for cost-efficient ways to boost your property value. Things like landscaping and decor are easy to remember. What often flies under the radar is the appearance of walkways, brick, and stone. After years of use, sidewalks and other stone elements to the venue exterior build up layers of dirt and grime that won't just wash away with the rain. So how do you get those walkways shining like new again? Hiring Varsity Tents' mobile power washing team!

Power Washing Prevents Long-Term Damage

The longer you let dirt and stains sit on a stone surface, the harder it will be to clean up later. Getting the brick or stone exterior of a building clean will prevent it from sustaining long-term stains or damage.

A Cleaner Exterior Raises Property Value

People will be willing to pay more if the exterior of the venue is as shiny and impressive as the interior. Dirty walkways will turn off a lot of potential renters. A once-white sidewalk turned brown isn't the aesthetic most people are looking for when planning to host something important like a gala, wedding, or large corporate event. It just looks unprofessional.

Getting those sidewalks clean will cross off one of the big downsides many people will find with an older venue.

Not only do clean sidewalks make a difference, what's even more important is the building exterior. Brick and stone buildings too often get neglected. Dirt collects in the grout between stones and bricks and grass stains from lawn care leave the lower parts of the building green. Letting Varsity Tents' team of dedicated professionals take care of your venue exterior will leave it looking years younger and catch the attention of renters with higher standards. Not only will you be happy with your rise in business, your renters will also be happier. Stains in the background won't ruin people's memorable photos.

Power Washing Is Environment And Child Safe

Cleaning stone manually takes ages and is hard on the bodies of whoever gets left with the task. Power washing has been a monumental boost to quality of service and ease of use. It gets the job done better, faster, and without harming the environment or the more vulnerable members of our family.

The cleaning fluids used by Varsity Tents is completely safe for the environment and harmless for children and animals. Any runoff into nearby grass is risk free. Harsh chemicals won't hurt renters, guests, children, or even animals. Not only that, the natural wildlife will thank you too.