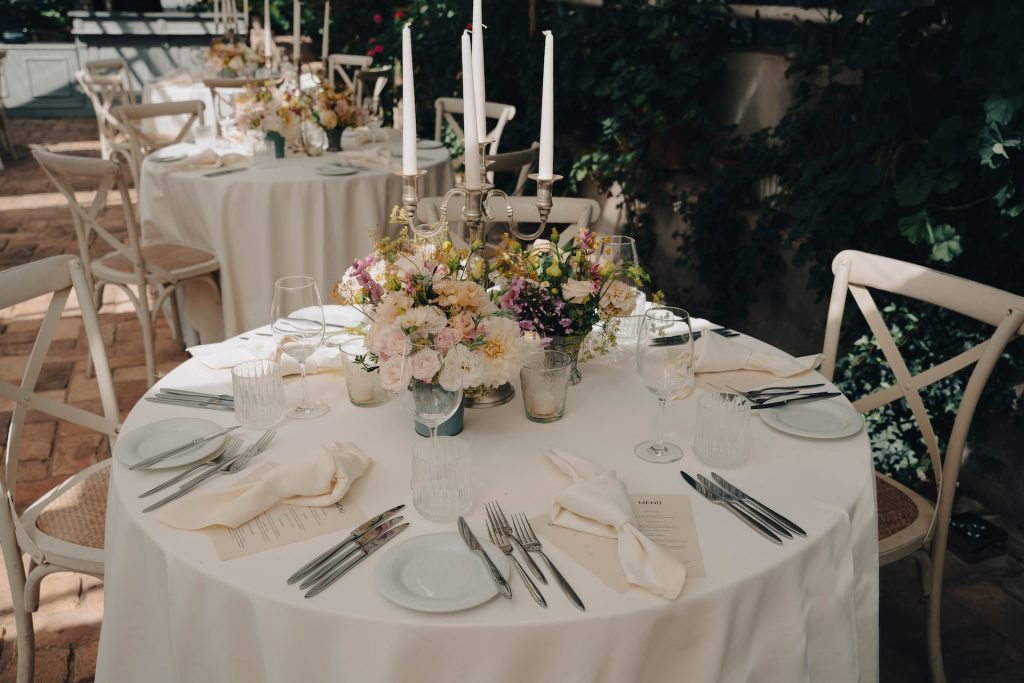 There's no better way to raise funds than by holding an event in the name of your fundraiser. However, holding an event big enough to make a positive impact on your funding is a huge undertaking. Fortunately, hosting an event doesn't have to mean managing it. If you need help with spring fundraiser event management in the coming year, Varsity Tents is here to help.
Professional Event Management
Varsity Tents has been doing professional event management for many years. With our professional experience and intimate understanding of what it takes to make an event succeed, we can take your event to the top.
Whether you've lovingly crafted an event binder full of color samples and catering companies that you haven't put into action yet, or you've hardly conceptualized at all, we can pick up where you left off and leave you to finally get a solid night of rest. Give us your vision and we can bring it to life. Your preferences for the event will take a front seat while we do all of the nitty gritty management that you've been dreading.
All the Rentals You Need
One of the great upsides to hiring an event rental company for your event management is that we come with everything. Not only do we manage your event, we bring all of the props as well. From outdoor event tents all the way to sound systems, we've got what you need to fully stage your event.
We Have Connections
Because we've been in the event business for quite some time, we've had a lot of time to build connections. If you don't regularly run your own events, you could benefit from our management for that reason alone. If there's anyone in Toronto that runs event deals on things like flowers, catering, or entertainment, we're a lot more likely to have them on speed dial than the average person.
Plus, we know some of the best outdoor venues in town for hosting large, outdoor events. If you want all the best for your spring fundraiser event, we can ensure you get it.
Make Your Fundraiser Event a Success
All of the location and rental details may seem like the most important part, but they're not. There's a lot more to hosting a successful spring fundraiser event than providing tables and chairs. You have to understand your audience and what they need in order to engage. Fortunately, we know all about that.
With our event management expertise, we can work with you to devise a solid spring fundraiser event plan that guarantees the maximum amount of engagement with guests. You can't just get entertainment; you have to get the right entertainment. You can't simply ask for donations; you have to ask for donations with the right words. For different demographics, these will be completely different approaches. We can help you go in the right direction and ensure you get as much engagement and support as possible.
If you're ready to make your event planning a lot easier, just give us a call. We can also give you a free estimate on any rentals or services you're considering. We look forward to hearing from you!