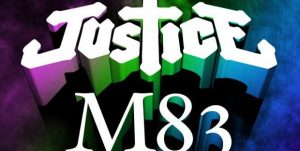 Saturday, August 4, 2012 – The rain was not enough to keep fans of Justice & M83 away from Fort York this past weekend. Sure it may have cut M83's set a little short but the Justice duo brought the crowd back up to speed and took them through an electronic music journey for the rest of the evening and into the night.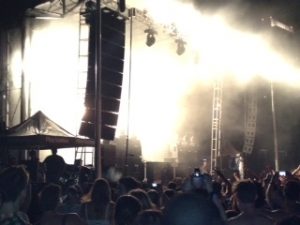 Fort York has become home to a number of small music festivals and events over this summer and of course this show did not disappoint. Justice & M83 were the perfect combo of electro-house and electro-pop to battle VELDfest, held on the same weekend. Crowds gathered under the open sky and the tents at the Garrison Common; either destination was fitting for those to enjoy the sights and sounds of these artists.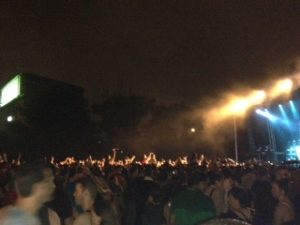 A huge thank you to Embrace Presents for selecting us for all of their tenting needs. Our tents had Justice crowds covered.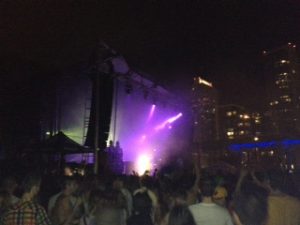 Do you need a tent for your outdoor event? Contact us for a FREE estimate.