Are you looking for that "cool" factor that makes your event unique? Then look no further. Meet Mabel.
Varsity Tents is proud to offer a wide range of event services and supplies however Mabel – our classic fire truck – may be one of the most unique and original items out there. She is sure to come to your event's rescue.
Shiny and red, with all of the bells and whistles – including the original, functional lights and sirens – Mabel is sure to please.
More than just tents. And when you thought you have seen it all, you haven't…
Her original pumping mechanisms pour beer! Great to feature behind your bar. Easy for your bartenders to pour from or for private event guests to pour themselves a nice cold beverage.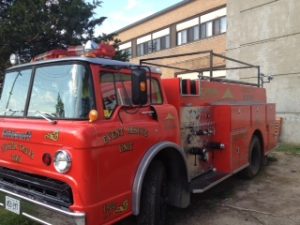 She has been stationed and used as a customized DJ booth. Have your DJ spin his/her heart out on Mabel.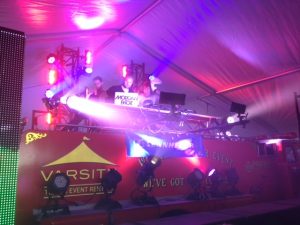 She has been dressed up and featured in multiple parades as a customized float.
The perfect size flatbed atop Mabel has been used as a stage or dancing platform. She's not your average dance floor.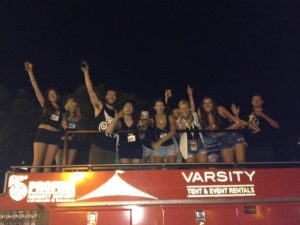 What would you use Mabel for? Let us know by commenting below, on Twitter or on our Facebook page.
If you would like to book Mabel for your upcoming event, contact us today for a FREE estimate.