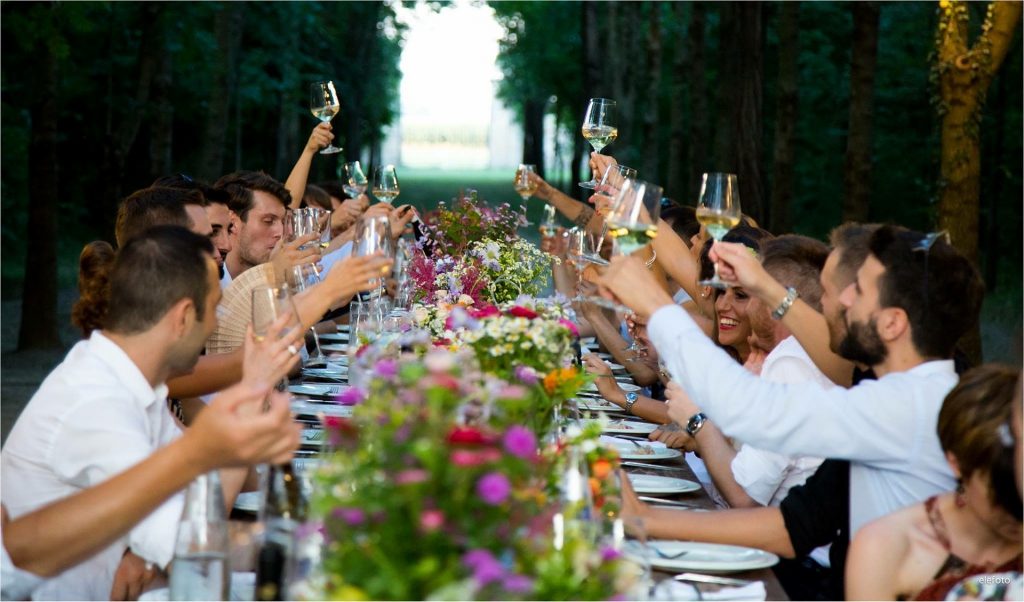 Do you want your wedding to go without a hitch? It can be hard to achieve a flawless wedding when planning it by yourself or with family. This is especially true when your family seems to have different ideas of how things should happen. Relying on Varsity Event Production is the first step to ensuring things run smoothly for your outdoor wedding. Let's take a deeper look at all the steps we take to ensure things go as intended.

Organized Services

One of the most frustrating parts of planning an event is trying to get outside services to run smoothly. There are so many services required for a wedding that it leaves a lot of opportunity for someone to mess things up. The cake could be late, the caterer could make the wrong thing, or there could be technical problems with the music equipment. Everything has to come together exactly as planned or the whole wedding could be delayed by hours. That, or you could continue on with pieces of the whole puzzle sitting out of place.

With varsity event production, every service ordered for the wedding will be carefully kept in line. Everything will be checked up on as needed and all services will arrive on time. With our years of experience in wedding and general event production, we've learned well how to manage services. When it comes time for your wedding, you can rely on us to keep everything together.

Wedding Design

Designing an event takes the same kind of know-how as designing an interior. That's because you really need to know how colors work together and how different decor pieces will compliment or detract from each other. Therefore, hiring a professional for your wedding design is a great choice. Fortunately, Varsity includes wedding design in our event production services.

Let your wedding day be everything you ever wished for it to be with some design insight from the professionals. With help from the soon-to-be-married couple, we can put together a design that resonates with you and fulfills all of your wedding dreams. Whether that's a bright and floral summer wedding or a winter wedding filled with red poinsettias and candles, we'll make it right for you. Guarantee your table centerpieces and your floral arrangements look perfect by trusting Varsity to get the job done right.

Event Equipment

One of the most important parts of a wedding is ensuring everything runs smoothly. Making that happen means having all the right equipment. With no equipment, there's nothing but people. You'll need everything from tables to chairs and from sound equipment to staging.

No matter what season you do your outdoor wedding in, tents are a must-have. Keeping large tents cool with AC in the summer or warm with a heater in winter is necessary. After all, these will keep guests comfortable, the cake from melting, the hot food from getting cold, and the sun or rain from ruining photos.

If you'd like your wedding to be handled by a company that knows what they're doing, you've come to the right place. So, give us a call at Varsity to get a free estimate and start making the wedding of your dreams a reality.