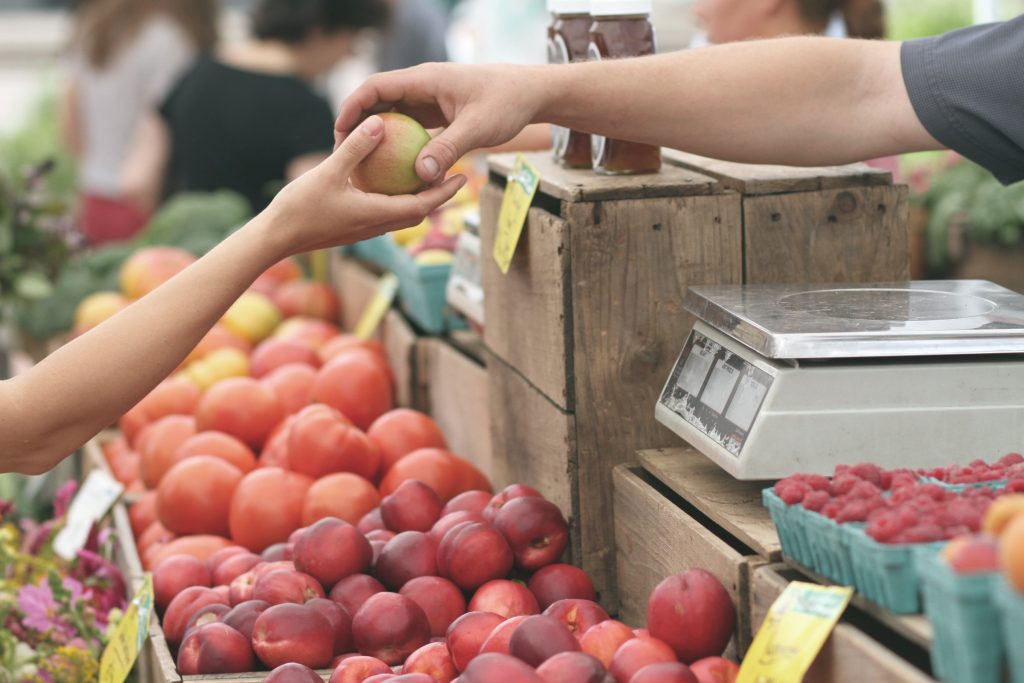 Outdoor markets are a fantastic time for everyone involved. Guests get to experience a great outing and find some great new products, foods, or wares. Sellers get to sell their goods, sharing their hard work with passersby. Everyone gets a chance to socialize and let the infectious positivity of the outdoor market lift their spirits.

But an outdoor market isn't complete with just buyers and sellers! No matter the inspiration for your market, it will need to be organized well. The most important organization element for an outdoor market is the setup. You can't bring an outdoor market to life if it doesn't have the bones it needs. Let Varsity Tents help provide the framework for your market!

Display Your Wares

Gathering up your products to share at an outdoor market wouldn't be possible without somewhere to display them. That's why it's so important that we offer a variety of tables! Circular or rectangular, we've got them both. Choose your shape and size and let us provide you with all the display space you need.

Take a Load Off

Standing outside all day can be incredibly taxing, especially if it's warm outside. Market sellers often bring their family along as well. Give everyone the seating they need with Varsity's folding chairs. We've got more than enough black chairs to accommodate the sellers at your market event.

Light it Up

Not all outdoor markets are confined to morning hours. Because they can be held late, the occasion may call for lighting. Maybe you're hosting a winter market or a harvest festival in autumn. No matter your inspiration, prepare with lighting!

Sun and Rain

No matter the time of year, weather can be unpredictable. Even when it's predictable, there's almost always something to avoid with cover. No matter if it's the heat of the sun or a spring downpour, having tent coverings for your market is important. After all, sellers will likely be around for most of the day. That's plenty of time to get burned by the sun, develop heat exhaustion, or suffer at the hands of unexpected rain.

Varsity Tents specializes in tents. We can provide plenty of coverage for shoppers and sellers alike. Don't let the elements ruin your event!

Hot and Cold

Along with the sun and rain comes the change in temperature. Therefore, we're pleased to inform you that your market will be weather proof with our portable air conditioners and heaters. The hot sun can really tire people out and the rain chill will send them running for their homes. Regulate your market with a little help from Varsity and keep market-goers comfortable.

Set Up Anywhere

While you shouldn't restrain your market to grassy areas, sometimes it's too windy not to tie down your tents. Fortunately, Varsity doesn't just offer coverings. We also offer water ballasts! Water ballasts are large barrels filled with water. Because these fixtures are so heavy, they're the perfect anchor for your tents. They'll keep your tents steady, no matter the weather, and are easy to transport and set up.