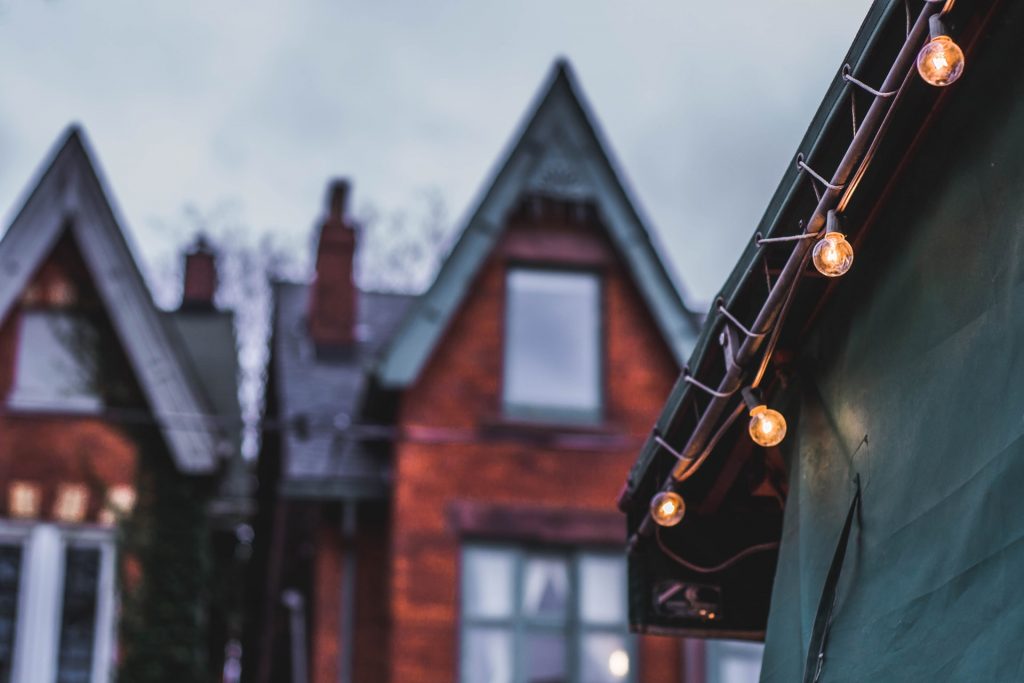 The holidays are upon us, meaning a boost in our charitable spirits. Every year, a number of groups and charities put together donation gift drives. These gift drives help to provide holiday gifts, as well as everyday necessities, to children and families in need. However, this year comes with some unique challenges. Like last year, this year comes with more social distancing needs than we're used to. Here's how Varsity Tents can help provide coverage for a donation gift drive as well as improve COVID-19 safety.
Staying Out of the Snow
When the holiday season arrives, so does the snow. Even if things haven't turned white just yet, the air is frigid and inhospitable. Therefore, if you're going to stand outside to collect donations, it's best to do so from somewhere you can make comfortable.
For large donation gift drive events with many volunteers, setting up a tent can help a lot. Volunteers can take turns outside the tent with the donation bin, while others organize things inside. If your donation gift drive offers raffle tickets, those who want to buy tickets can step into the comfort of the heated tent instead of standing around in the cold. Many donation gift drives also offer hot chocolate to bring attention to their cause. Serving warm drinks from inside a tent is much easier than doing so with thick gloves on in the snow.
A Safe Place to Collect Gifts
Because winter brings snow and/or rain, taking gift donations outside can be a disaster without coverage. While bigger organizations may be able to set up drop-off bins all over the province, smaller drives may not have the resources.
If your donation gift drive relies on volunteers accepting donations in person, having somewhere to store those gifts is a must. A small tent with some storage bins in it or a small trailer connected to it is a great way to accept and store donations until the equipment is taken down for the night. This keeps donations dry and safe from the elements.
Item Quarantine
Because of the prevalence of COVID-19 this year, we have to take a more cautious approach to taking and distributing donations. Because we can't be positive that donations haven't been in contact with someone infected with COVID-19, all donations should be quarantined for a week before they're distributed to recipients.
To properly quarantine items, they should be put somewhere, protected by barriers, and left completely alone for 5-7 days. A tent makes for a great, temporary quarantine zone. Even if you have a base of operations in an actual building, setting up a tent inside the building will provide the necessary barriers for quarantining your donations.
Gift Drive HQ and Organization
Not all organizations doing gift drives have a full building as their base of operations. If your organization is only active during the holiday season, setting up a sturdy HQ for that time is necessary.
With one or more of Varsity Tents' large tents, you can set up a temporary HQ for your organization. These spacious tents are big enough to have multiple areas set up for operation. Dividing barriers or smaller tents can be added to the mix to split up the large tent into smaller spaces. This makes for a COVID-safe work space for volunteers and organization members. This design allows you to have separate spaces for donations, administrative work, food or drink preparation, lunch spaces, and, if your HQ is where you accept donations, another space for patrons.
Many homeless shelters only allow entrance during the night. Consider renting multiple large tents. With those, you may have enough space to host a live raffle or offer temporary, daytime shelter to those without homes. This season is incredibly hard for those who have no warm home to return to. Let's work together and do our part to improve safety and comfort for them over the holidays.