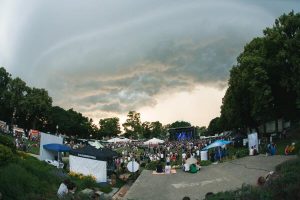 Putting on a great event is impossible without great timing. Event managers have to manage hectic schedules, juggling several tasks at any given time. Entertainment, equipment, guests and catering all need to be managed and timed perfectly. It's challenging, but for professionals, it's just another day at the office. In this article, we'll tell you why timing is of the essence for event management.
Why Timing is So Important for Event Management
Read on to find out why timing is imperative for event production in Toronto.
Planning – In order for an event to go well, everything needs to be planned down to the slightest detail. Deadlines are crucial, and tasks need to be delegated and organized to ensure that they're met. There is always a huge workload, and sufficient planning is required to make sure it's managed correctly. Otherwise, you could end up with an unhappy client. Not only that, but a bad reputation, too. Missing a deadline can destroy an event planner's entire business.
Communication – Throughout the project, there needs to be constant communication between the event planner and the client. You're catering to their needs, so everything will need to be run by them to ensure that they're happy with it. You need to make sure that channels of communication are open and that there's enough time to do this. The client will also need to check in with you to make sure everything is going to plan, so you have to be available when they need you to be.
Technical Timing – During the event, you'll need to make sure that everything flows together seamlessly. This means that lighting and sound adjustments need to be made in advance and rehearsed. Even the slightest hitch could make a huge impression. Sometimes, it has a domino effect, throwing everything off.
Rehearsals – Everything needs to be approved and rehearsed ahead of time. Rehearsals give you time to iron out any creases and make any changes that are required. If they're left to the last minute, the end result could be compromised. This is because there won't be enough time to fix everything before the big day. During rehearsals, you can define a final schedule. This will be used for caterers to know when to have the food prepared and served, for guest speakers to know how much time they have, and for technicians to know when everything needs to be set up. Everything needs to be given a set time slot, allowing for hitches and unforeseen obstacles that could pop up.
Get the Best Event Production in Toronto
At Varsity Tents & Event Rentals, we're experts at putting on corporate functions, fundraisers, private parties and one-of-a-kind social events. Our team has years of experience and a depth of knowledge of the industry. We're also dedicated to providing customer satisfaction. We know how important it is to get that special event just right, and our team of planners, designers, technicians and entertainers are sure to please you. For Toronto's best event production, give us a call today.