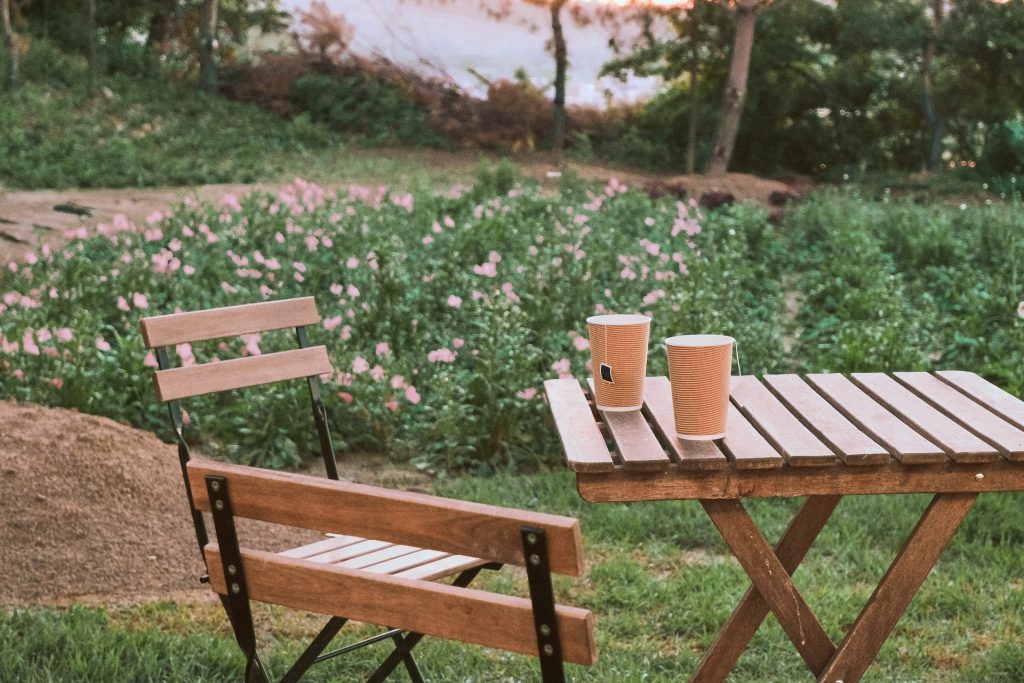 With COVID cases dropping, many companies are have employees returning to work from remote locations. Working in-facility comes with a number of benefits. Unfortunately, safety from virus spread isn't one of them. That's why implementing extra safety precautions is important. Varsity Tents wants to help prevent the return of COVID-19. Therefore, we suggest the use of indoor and outdoor tenting to provide barriers. After all, following safety procedures until the coronavirus is gone completely is the only way to ensure it stays gone. Here's how our tents can help.
Outdoor Lunch Areas
One of the highest risk parts of working in-facility is eating lunch around coworkers. Because eating requires removing your mask, the chance for spreading COVID rises significantly. Remember, someone can have COVID-19 for up to 2 weeks before symptoms appear. Even if you believe your employees are COVID-free, you don't want to find out you're wrong by catching it or, worse yet, having company-wide infection.
To prevent the spread of COVID while eating lunch at work, we suggest company leaders put outdoor tenting to use. Eating outdoors, where air is constantly flowing, is the most effective way to prevent spreading. Tents provide cover from the hot sun, potential rain, and birds. Tent flaps can be tied open to allow maximum airflow.
Isolated Workspaces
If you have stations at your company that aren't necessary to keep in one place, putting them outdoors is a great idea. Small tents allow for individual workspaces, keeping employees separated by barriers. The coverage and flaps on the tents make even office jobs involving papers possible to do outdoors.
For companies and businesses that are unable to bring work outdoors, indoor areas can also be divided with tents. This is great for businesses that involve small machines. Tents can be set up to isolate individual work stations. While masks should still be worn while working, tent divisions provide additional assurance that any particularly ambitious COVID particulates remain with their original host.
Item Quarantine
Separating workers is important, but quarantining potentially contaminated items is too. Countless other workers breathe on and touch your shipment in the chain of delivery. Therefore, put new shipments in an item quarantine tent for 5 days before distributing them throughout your facility. That gives any contaminants time to die off. 
Buy and Rent Tents
If you want to prevent COVID from turning your business into a ghost-town while employees end up hospitalized, it's best to take preventative measures. We believe our tent barriers are one of the most effective of these measures.
Give us a call to discuss tent rentals or buying outright. We'll be sure you get the size you need to best ensure the safety of your employees while returning to work. After all, your business and the safety of everyone involved in it relies on caution, especially under the circumstances.