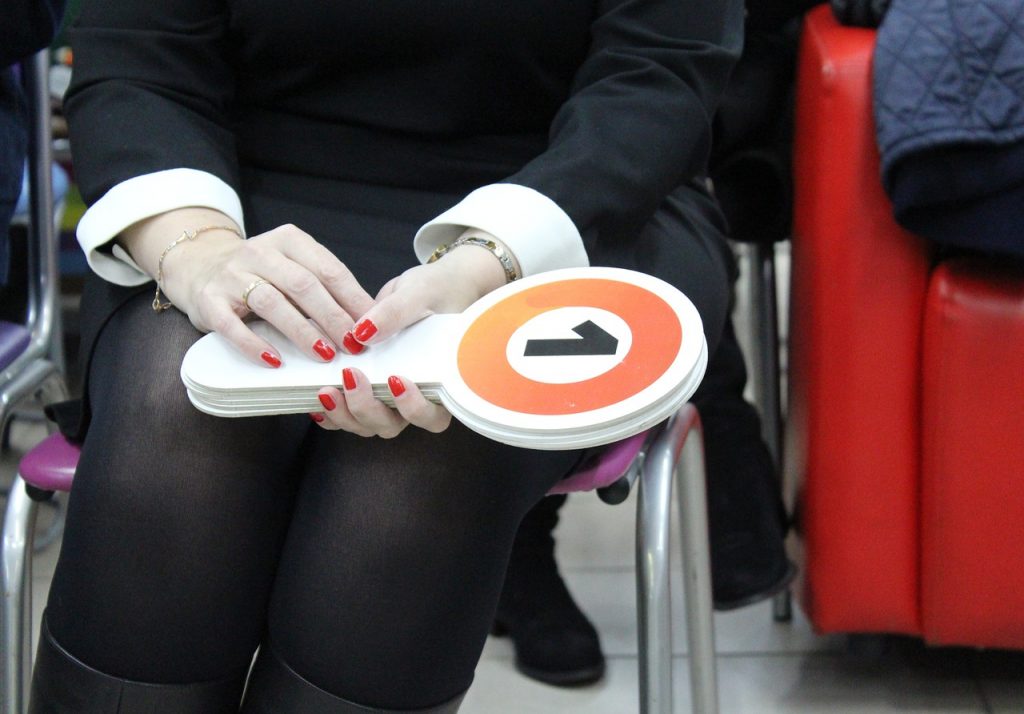 Auctions are a fantastic way to bring a community or private gathering together. From estate sales to charity auctions, there are many ways these events can come about. No matter your inspiration, it's worth considering hosting your auction outdoors.

How do you hold an auction outdoors? After all, there will be a number of items for sale and they can't just sit in the grass all day. In summer, sitting out in the heat isn't good for certain things either. So what's the solution? Holding your outdoor auction in a tent!

Why Outdoors?

Having an outdoor auction has many benefits over an indoor one. For one thing, indoor venues big enough to hold an auction are often pricey. Renting a large tent is less expensive and if you run out of room, opening the side walls will allow for overflow.

Accommodating the Auction

With an auction comes some unique needs. You'll need somewhere for the auctioneer to stand and collect bids. You'll also need seating and somewhere to store the sale items.

With the accessories offered by Varsity Tents, you'll have no trouble meeting these needs. Renting the following should do the trick:

Staging will give your auctioneer somewhere to stand where the crowd of bidders will be visible. It will also provide somewhere sale items can be displayed where they're visible to bidders.
Air conditioners will be invaluable during this kind of event. No matter if it's an indoor event or a tent, it will get hot. Having a lot of people gathered in one place, especially in summer, will call for some cool air. Varsity Tents offers air conditioning units that will adequately cool down the inside of your large tent rental.
Multiple tent sizes also prove valuable. While you'll probably want something rather large for the auction itself, renting a smaller tent to set up at the side of the main tent will prove to be a great holding room for sale items. This will make it easy to keep things in order and sale items can be kept under a watchful eye. This will also keep the sun off your sale items, which is important if any of them are antique or susceptible to heat damage.
Tables are the next thing that you'll find useful. Not only will a table be useful for displaying smaller sale items being auctioned off, they'll also prove invaluable in the holding room. Not everything for sale will be okay to sit on the ground. If your holding room has flooring, some items may still be too small to justify putting on the floor. We offer a selection of round and rectangular tables that should suit your needs.
Accommodating the Guests

After ensuring your auction staff and sale items are protected and making sure your setup is functional, next are the guests. During an auction, it's a good idea to provide seating. Whether this is seating for everyone invited or just enough to provide for elderly and disabled guests, is an individual choice. Either way, we recommend providing at least a small amount of seating to ensure everyone is comfortable.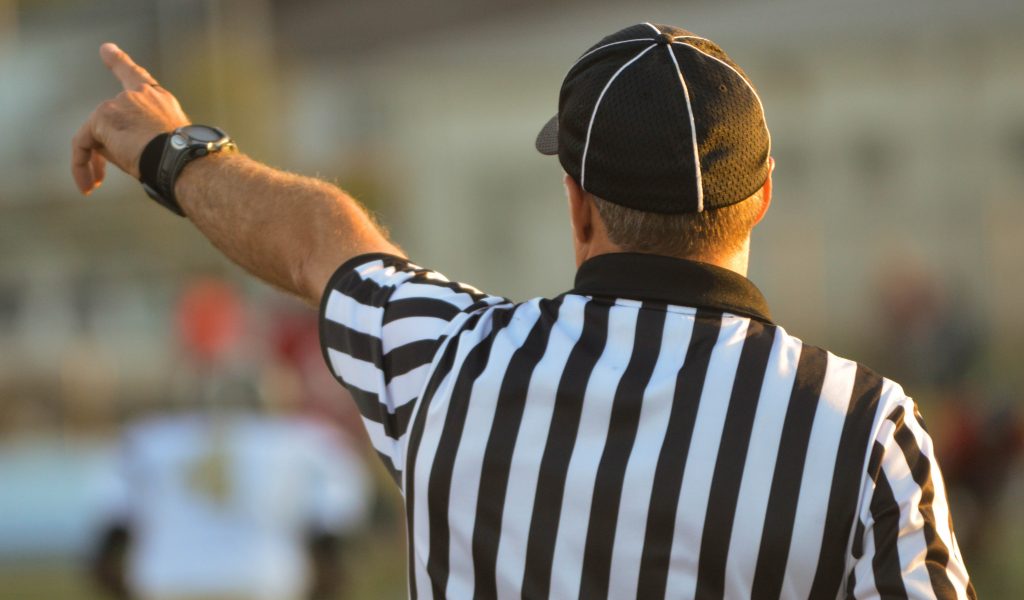 With summer comes several sporting events. From professional to little league, there are a lot of reasons to gather outside. This is especially true when the endgames come up and warrant a celebration.

But with outdoor celebrations, summer heat can be hard to overcome. Varsity Tents would love to assist with our many rental options. We don't just have tents; we offer a number of accessories that would help to make your event a success. Read on to see how you can benefit from a rental order.

Beating the Heat

Summer heat is one of the biggest things to overcome when holding an event outdoors during the hot months. The first step in keeping the heat away is providing shade. Renting a tent or two to provide cover for attendees will assist in keeping them cool. Not only will it provide a cooler area to socialize, it will also keep people from getting sunburned or developing heat exhaustion.

While cover is great by itself, having air conditioning goes the extra mile. Varsity Tents offers outdoor air conditioners to go with our large rental tents. This will make your event even more enjoyable for all attending. Guests will be able to enjoy celebratory food, socializing, and watching the game from a nice, cool, tent.

Hosting with Food

With sports comes food. After all, what's better than gathering with family or friends to watch a sporting event and sharing it all over tasty appetizers? Not to mention, during championships, cake may be in order. Having a tent with AC will go a long way toward keeping food from melting or going bad while the day wears on.

Of course, if you're going to have food, you'll need more than just a tent. It will be a relief to hear that we also offer tables. From long, rectangular, serving tables to circular dining tables, we've got you covered.

Seating

With everyone gathered outdoors, there's bound to be a need for seating. Of course, many will bring lawn chairs or blankets. However, you can save them the hassle and ensure everyone has seating by getting rentals. Varsity Tents offers basic folding chairs that will be perfect for sporting events. You can line them up within view of the game and move them to tables during the afterparty.

Fencing

If you're hosting an event somewhere within view of passersby, it's always good to have a barrier. It's all too easy for strangers to invite themselves to free food with nothing in their way. Renting some fencing for a big, outdoor event will keep people from invading your private party.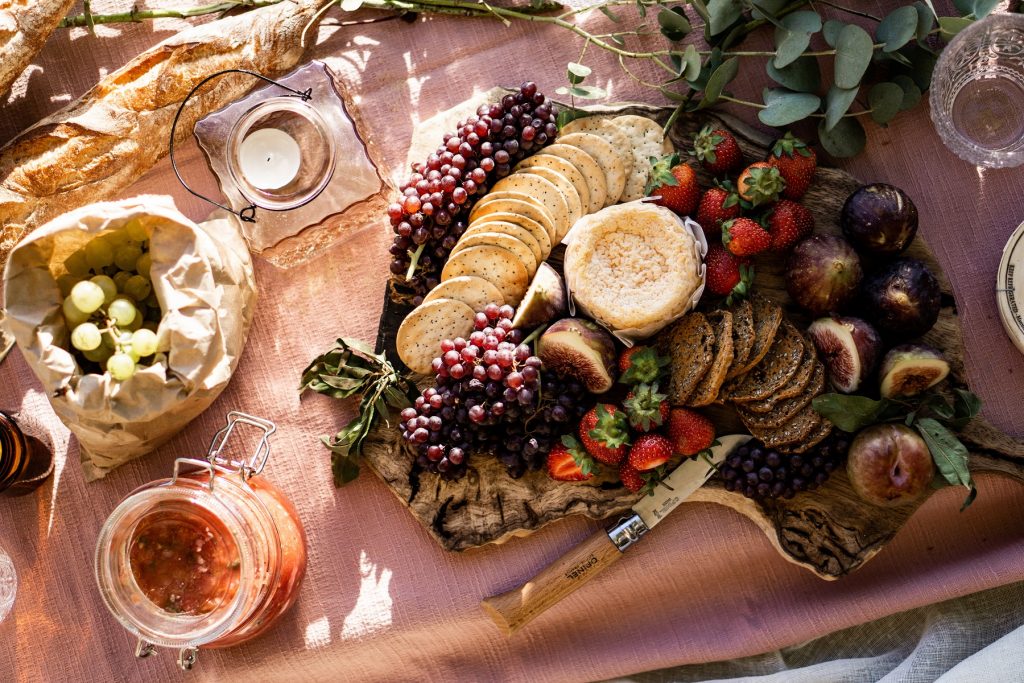 Everyone loves a good potluck! You can't beat getting together with family, friends, coworkers, or group members to share homemade food. However, there is a right way to do it. Varsity Tents has everything you need to organize a fantastic potluck. What are the elements to the perfect get-together?

Tables

First and foremost, you're going to need tables, and lots of them! Let's start with those long, rectangular ones to hold the extensive collection of food being served. After all, if everyone's bringing something with them to share, you'll need ample room to hold it all. What are you going to do if there's not enough table space for all of the food?

Luckily, Varsity Tents has plenty of long tables so you won't have to figure out the answer to that question.

The tables you serve food at are important, but what about after it's served? We've got just the thing! Our collection of tables isn't limited to only rectangular ones. We've also got round tables for eating and socializing. A round table is the perfect feature. Guests can sit comfortably to eat and everyone will be able to see each other. Conversation will carry easily with everyone the same distance apart. No need to worry about getting left out while sitting at the end.

Seating

With tables come seating! Varsity Tents has plenty of folding chairs so that no one will be left standing! You can even rent our couches and armchairs to ensure maximum comfort away from the tables.

Protection from the Elements

The best time for potlucks is in the spring and summer, but that hot, summer sun is only pleasant when you aren't burning and your food isn't melting. Renting a tent will give guests at your event a nice, comfortable block of shade out of the heat. Not only is a tent the perfect solution for unforgiving sunlight, they also prove invaluable against rain.

No matter the temperature, you can regulate things with an air conditioner or heater. Tents can be kept a comfortable environment with the help of Varsity Tent's accessories.

Lighting

Don't forget to rent some lighting. After all, when you're having a great time catching up with family or colleagues, it's easy to forget the time. Don't let nightfall ruin your vibe. Because our lighting options are flexible, you can keep any party alive as late as you'd like.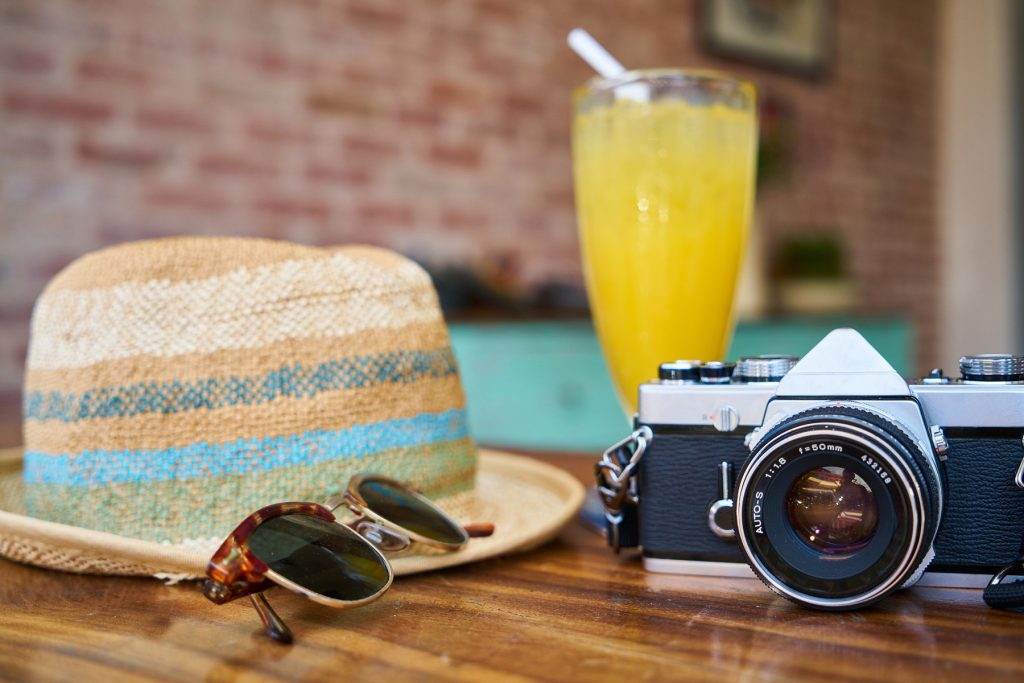 Are you planning to host an event this summer? If so, you might be wondering what things you need to plan ahead for! Varsity Tents has your back. We're experienced with events at all times of the year, but summer is the most popular. Let's take a look at ways you can plan ahead for a successful event.

Don't Forget the Heat

Who would forget the heat of summer? Well, no one does, in the broad sense. But it can be really easy to forget all the ways summer heat affects an event.

Having an event indoors can lead to guests feeling hot and stuffy. There's not much room and people will often want to go outside for some fresh air. After all, there's nothing appealing about being in a room with a bunch of sweaty people.

This is why we propose having an outdoor event. It lets people enjoy the beauty of summer while allowing them to breathe in the fresh, outdoor air. It also opens all kinds of doors for event entertainment that wouldn't work well indoors.

Prepare for the Heat

Next up is to prepare for said heat. If you're having an outdoor event, you can't have everyone baking in the sun. That's where renting an event tent comes into play. Our tents come in all different sizes to house as many guests as you need. They offer shade and a place to relax out of the heat.

But shade won't be completely sufficient for keeping guests comfortable. That's why we're excited to say we offer air conditioning for our tents! Anyone lounging, eating, socializing, or otherwise within one of our air conditioned tents will be nice and cool. Having a variety of seating, some inside and some outside of the tent, is a great way to cater to individuals. Anyone who enjoys the summer heat can relax in the sunshine, catching up with coworkers or family while the kids play nearby. For those who aren't as fond of the heat, there's a refuge in a nearby tent.

Take Advantage of the Heat

Don't just fight the heat, use it to your advantage! The rising temperature has a lot of perks. One of those is water. For informal events, like family or church gatherings, having a sprinkler for kids or more adventurous adults to cool off in is a great addition. As long as it's at a distance from the main event area, it won't bother anyone and will be a great way to keep kids busy.

Even if many aren't interested in getting wet to cool down, most won't turn their nose up at ice cream or popsicles! Serving ice cream or popsicles at a summer event is sure to have people in high spirits. Whether it's prepackaged, soft serve, or shaved ice, there's really no going wrong with something cold and sweet.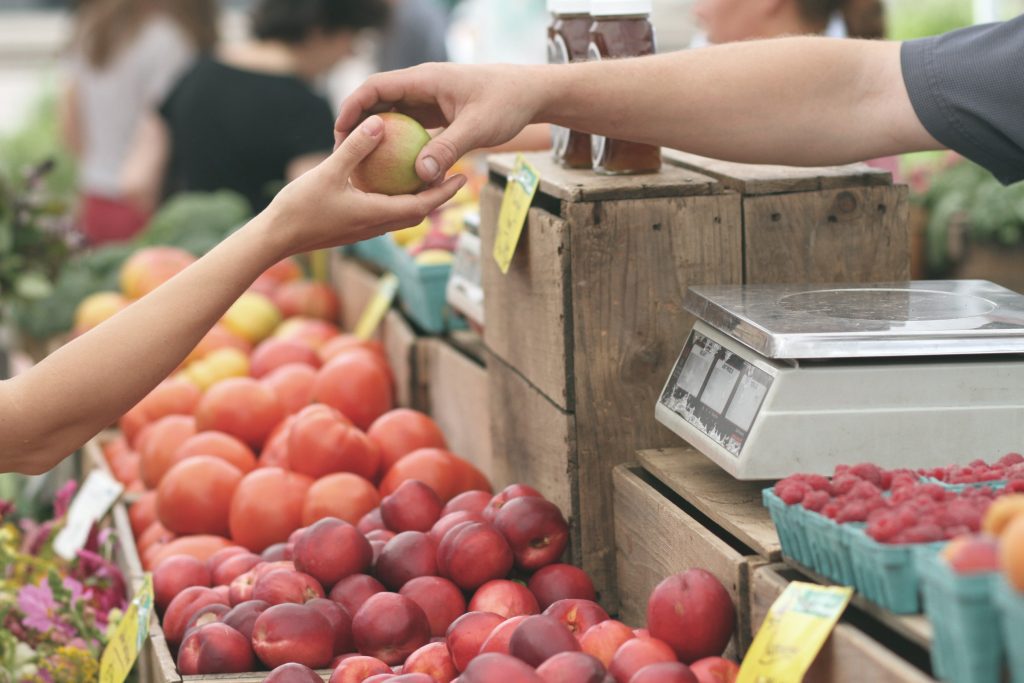 Outdoor markets are a fantastic time for everyone involved. Guests get to experience a great outing and find some great new products, foods, or wares. Sellers get to sell their goods, sharing their hard work with passersby. Everyone gets a chance to socialize and let the infectious positivity of the outdoor market lift their spirits.

But an outdoor market isn't complete with just buyers and sellers! No matter the inspiration for your market, it will need to be organized well. The most important organization element for an outdoor market is the setup. You can't bring an outdoor market to life if it doesn't have the bones it needs. Let Varsity Tents help provide the framework for your market!

Display Your Wares

Gathering up your products to share at an outdoor market wouldn't be possible without somewhere to display them. That's why it's so important that we offer a variety of tables! Circular or rectangular, we've got them both. Choose your shape and size and let us provide you with all the display space you need.

Take a Load Off

Standing outside all day can be incredibly taxing, especially if it's warm outside. Market sellers often bring their family along as well. Give everyone the seating they need with Varsity's folding chairs. We've got more than enough black chairs to accommodate the sellers at your market event.

Light it Up

Not all outdoor markets are confined to morning hours. Because they can be held late, the occasion may call for lighting. Maybe you're hosting a winter market or a harvest festival in autumn. No matter your inspiration, prepare with lighting!

Sun and Rain

No matter the time of year, weather can be unpredictable. Even when it's predictable, there's almost always something to avoid with cover. No matter if it's the heat of the sun or a spring downpour, having tent coverings for your market is important. After all, sellers will likely be around for most of the day. That's plenty of time to get burned by the sun, develop heat exhaustion, or suffer at the hands of unexpected rain.

Varsity Tents specializes in tents. We can provide plenty of coverage for shoppers and sellers alike. Don't let the elements ruin your event!

Hot and Cold

Along with the sun and rain comes the change in temperature. Therefore, we're pleased to inform you that your market will be weather proof with our portable air conditioners and heaters. The hot sun can really tire people out and the rain chill will send them running for their homes. Regulate your market with a little help from Varsity and keep market-goers comfortable.

Set Up Anywhere

While you shouldn't restrain your market to grassy areas, sometimes it's too windy not to tie down your tents. Fortunately, Varsity doesn't just offer coverings. We also offer water ballasts! Water ballasts are large barrels filled with water. Because these fixtures are so heavy, they're the perfect anchor for your tents. They'll keep your tents steady, no matter the weather, and are easy to transport and set up.