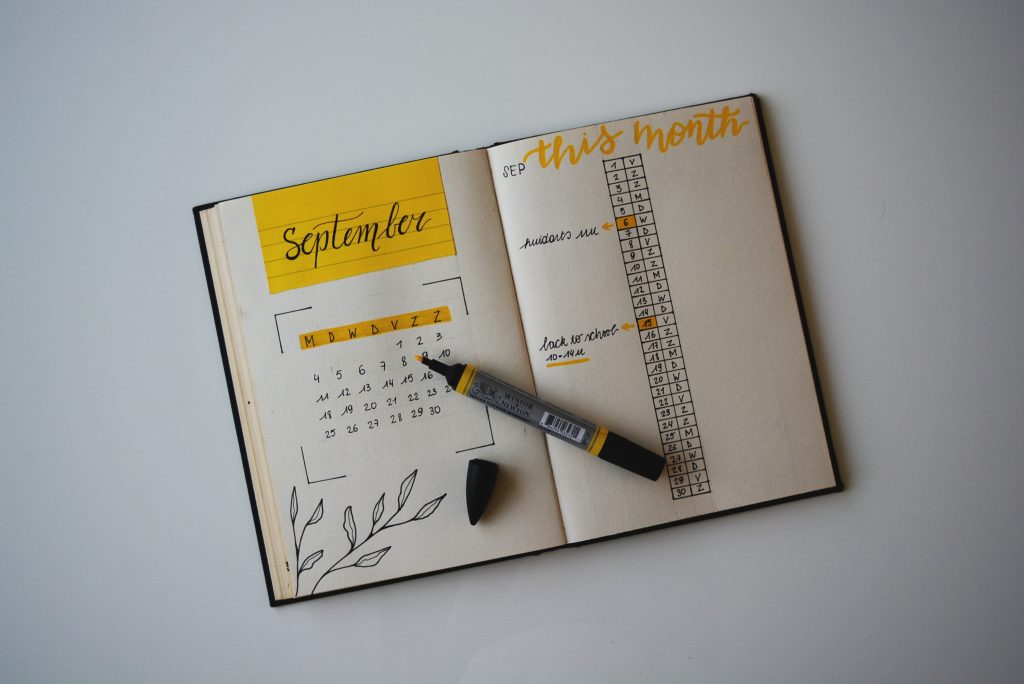 When a need for an event comes knocking, whether it's personal or professional, planning is the first step. However, planning an event, especially a big one, can be an incredibly tricky task. From invitations to decorations there's a lot to account for. That's not even to mention all of the more functional gears in the event-planning machine. Fortunately, Varsity doesn't just rent out tents; we also do event management.

Take a Load Off

Whether the planning of your event is upcoming or you're already knee deep in scheduling, Varsity is here for you. Take a step back from all of the technicalities of event planning and let us shoulder the weight. That leaves you with only the surface level parts of planning. You can let us know the atmosphere you're looking for, how many guests will attend, and other factors we need to know. From then on, you'll only have to help as much as is necessary.

Experienced Professionals

Our team of event management specialists have years of experience in the event planning game. We know exactly which steps to take to ensure a successful event. It's the repeated implementation of these steps that makes us confident in our work.

Steps to Success

The first thing we do as a management team is discuss with you what you want your event to look like. By setting goals, both functional and atmospheric, it makes a clear path for our planning team to follow.

Once we know what the goals of the event are, we can gather the right team members for the job. With each team member bringing individual capabilities to the table, we cover all of our bases neatly. We know how important it is to have a variety of people working on a project to give professional insight from all angles.

When applicable, finding a theme for the event is also something we find important. Giving an event a theme is giving an event a brand. This will make the event both more attractive to potential guests, and more memorable to those who attended.

When every piece of your event's framework has been determined, it's time to build the master plan. Every piece of the event puzzle will be outlined in one place to make attaining the desired outcome easy.

And, finally, our team executes the plan beautifully. Having everything in order, when it comes time for your event, our event management specialists will guide it to success. Keeping an eye on all service members of the event and guaranteeing that they're doing their job is vital. Arranging for the setup to be arranged as intended is paramount. And, last but not least, making sure every attendee is having a positive experience is priceless.

Choose Varsity

If you have an upcoming event and need management help, Varsity is the best choice in the Toronto area. Give us a call today and we can set up an appointment to discuss your desired event. With over 30 years of combined experience, our team can give you everything you hoped for with none of the stress.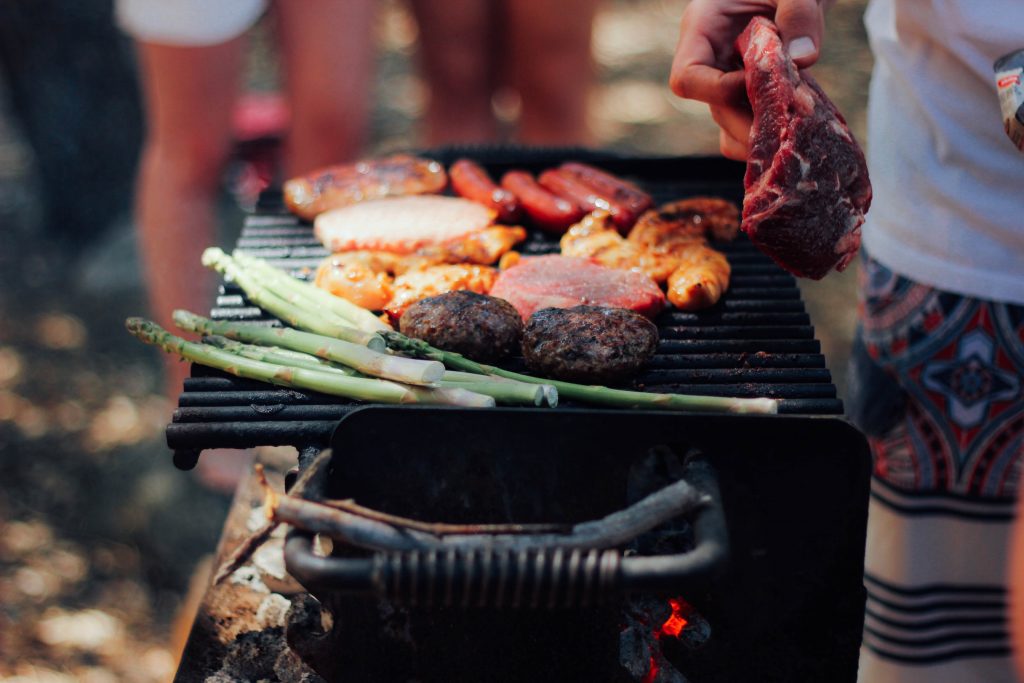 Are you planning to have a barbecue before all of the summer heat is gone? You should consider how implementing event rentals could improve the barbecue experience. Varsity Tents has more than just tents to help improve outdoor events. Let's take a look at how we can help you with your barbecue, no matter how big or small.

Beat the Heat

While some places are beginning to cool down, the heat isn't gone for everyone. If you're planning a barbecue for the near future, you may want some protection from the sun. The tents we offer for rent come in many sizes. From massive coverings for large, corporate barbecues to small ones for the backyard, we have one that's right for you.

While tents may be great for shade, we're also happy to inform you that for large tent rentals, you can also get the addition of an air conditioner. Keeping large, corporate barbecues cool when there are so many guests and the afternoon sun overhead can be tricky. That's why air conditioning is just the thing. Take coverage to the next level and cool down the warm breeze stifling your guests.

Anyone can Barbecue

For corporate events or even family reunions where the host doesn't have one, Varsity Tents offers rental grills. These grills are party sized and can cater to incredibly large barbecue events. With a cooking surface that can hold up to 420 burgers or 350 NY strip steaks at once, you can be sure everyone gets their fill.

Don't Forget Seating

Where there's food, there's a need for somewhere to eat. Get circular or rectangular tables as well as folding chairs enough for everyone. These are great for barbecues as plastic can be wiped down easily in the case of a mess.

Let Dinner Run Late

Especially for the kind of dinner barbecue involving family, it can be easy for time to escape us. Catching up at a summertime family reunion can mean socializing long after dinner. Don't let the sun setting end things too early. Varsity Tents offers lighting to make even nighttime partying feasible.

If you're planning an event for closer to autumn, rather than AC, it may be beneficial to rent a heater. Especially when the party runs late, having some warm air to keep guests comfortable may be just the thing.

Prepare for a Crowd

Large barbecue events means a lot of people. Where there are people, there's a need for washrooms. Varsity Tents offers portable washrooms for rent, allowing large events to go off without a hitch. Ensure guests are comfortable with facilities nearby.

If you have any questions about Varsity Tents' rentals, contact us and we'll gladly help you find answers. It's our pleasure to bring events to life, no matter the kind.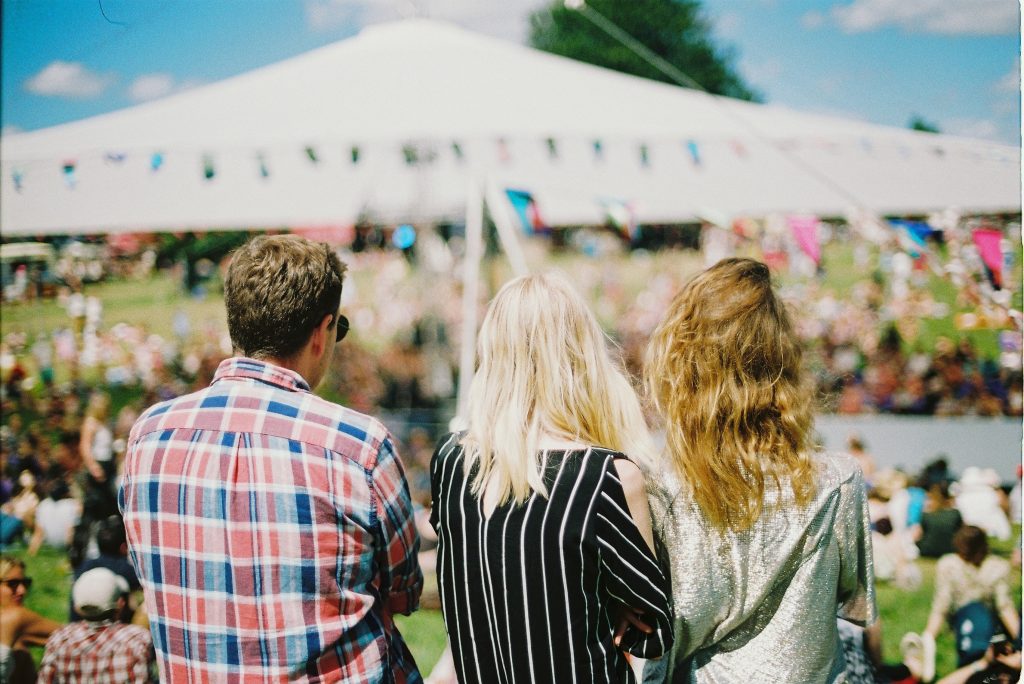 When trying to kickstart a project for your business, finding the money can be trying. Therefore, arranging a fundraiser is such a pivotal decision for so many corporate advancements. If you're planning a corporate fundraiser, you should look at how hosting outdoors can benefit the cause.

Fundraising Outdoors

A fundraiser, ideally, means a pretty big group of people. When you've got so many gathered in one place, you need enough room to breathe. Indoor venues can be hard to host in with potential size restrictions. Trying to fit all your guests as well as any entertainment, props, or exhibits can mean a cramped environment for an event.

Hosting outdoors allows for the event to expand as needed. We offer various tent sizes to suit the needs of any event, no matter how big or small. If you want multiple tents to ensure there's enough room or to separate different areas, you've got it. If you need additional rental accessories to make your event exactly what you need, we've got those too. Hosting outside opens many doors of opportunity – literally.

Local Music

Getting live entertainment can be expensive and doesn't always fit into the budget. However, it is possible to source local musicians on board fairly inexpensively – or even free – especially if they support the cause. Depending on what you're raising funds for, be it a new product you want to make a reality or a new program, musicians may want to help make it happen.

Finding local musicians can be a bit tricky if you don't know where to look. Hiring Varsity Event Management to take care of the details for you could make this step a lot easier. Varsity Event Management is happy to take the reins with your event planning. Our professionals have over 30 years of experience making events successful. We can do the same for your fundraiser.

Guest Accommodation

Aside from tents, your event is sure to need some extra help. We offer a large selection of accessories to make every facet of your event run smoothly. That means fencing to ensure the event is contained, furniture for specialized seating, and flooring to keep things formal.

Accommodating your guests may mean offering food as well. Food will need a place to go and guests will need a place to eat. That's why Varsity has many chairs and tables you can rent, ensuring enough sitting and eating space is available.

Speaker Accommodation

Need staging equipment? We're here for you. From the stage itself to all the extras, you can count on us to deliver. We've got professional lighting, generators, and even sound equipment. If you've got a speaker or host you need in the spotlight, our rentals will guarantee they don't go unseen.

If you're interested in any of Varsity Tents' rentals, contact us and we'd love to answer your questions.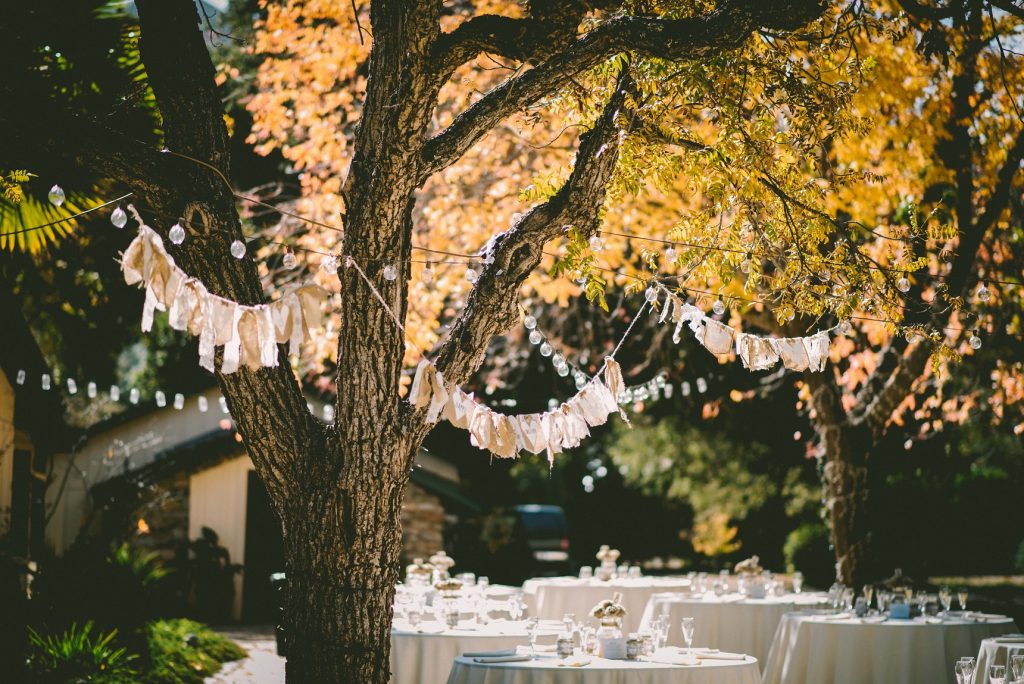 If you're going to be hosting an outdoor party, you may be wondering how to decorate. After all, there may not be as many surfaces as there would be indoors. Plus, there aren't likely any standard walls to hang decor from either. How can you bring a touch of color and personality to your event then? Here are some decor tips to make your outdoor party a success.

Placement

When hosting outdoors, finding places to put decorations can be tricky if you're inexperienced. When renting a tent for your outdoor party, you should use it to your advantage. Hanging strands of lights from the tent frame is sure to light up your party. You can also hang lanterns, flowers, or other lightweight decorations from the tent frame.

Using tables to spread your theme is also useful. Centerpieces are a great opportunity for creative pieces. Serving tables can also have things attached to their fronts, since no one is sitting there.

There are various other ways you can place decor as well. Attaching flowers or other decorations to low tree branches will make your party one with nature. Weighing down balloons with rocks means placement can be anywhere.

Seasonal Decor

To start, there is the classic option of choosing seasonal decor. From something that matches the actual season to using holidays as inspiration, the possibilities are endless. Consider sprinkling dried leaves around your table centerpieces in the fall. Buy snowflake decor or even make paper snowflakes yourself to pin up in the winter. Arrange beautiful bouquet centerpieces for your tables in the spring. You can even use summer as an opportunity for a pool party or backyard barbecue.

Themes

While seasons offer their own inspiration for decor, you can also use a completely different theme. While you can use just about any theme you can think of, here are some that we think are worth noting.

Costume parties are popular and timeless. Most adults don't have reason to dress up in their daily lives. Getting the opportunity to go have fun with friends, family, or coworkers in costume can really brighten people's moods. Give your guests the gift of mystery and fun by throwing a costume party.
A Mystery theme can also be fun. Have you ever played the game Clue? It's not uncommon for people to throw murder mystery parties to entertain guests. This kind of party is its own entertainment.Consider who you'll be inviting when choosing your mystery theme. Whatever would appeal to them most is the best option.
Movie themes can also be fun and personal. Picking a movie that's important to you or your guests can make for a fun decorating opportunity. Consider the movie's aesthetic and choose decor that fits in. Decorate with framed movie quotes. Name different tables after prominent characters or locations from the film. You can really go all out with this one.
Do you have an idea of your own and need help bringing it to life? Give us a call and we can assist with all your rental needs.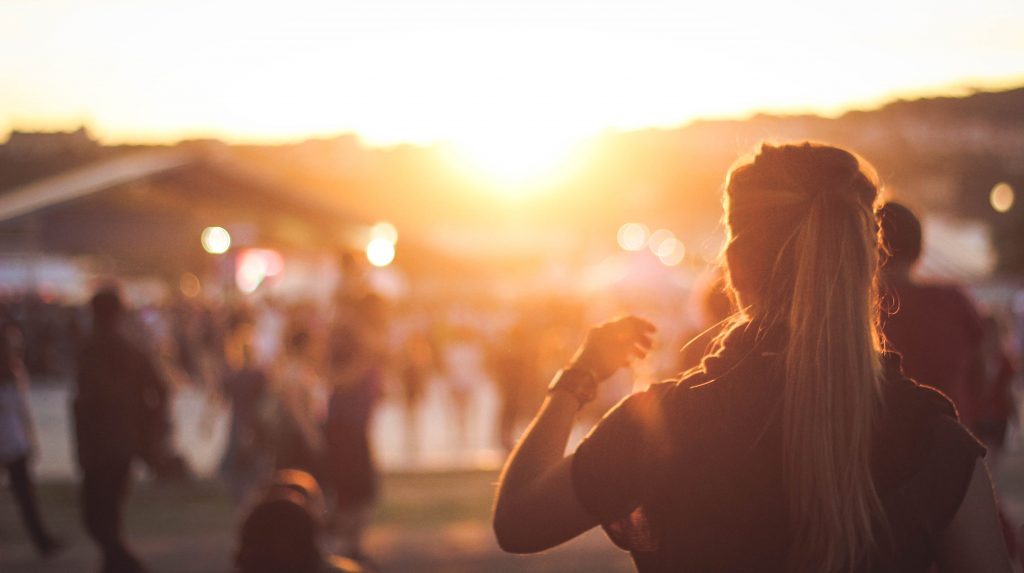 Local Events drive tourism into each of the communities within Toronto. They leave a great impact to these targeted zones by sending traffic to not only the event but to the restaurants and surrounding businesses in the area. If you're planning on producing or participating in a local event this summer, here are a few tenting initiatives you will want to consider.

Safe from Sun

As summer approaches, things are beginning to heat up. With a day of excitement and activity outdoors, planning ahead for the heat is vital. After all, you want your attendees to stay safe from overheating and dehydration. An outdoor tent is the perfect reprieve from a hot sun. Give your guests some shade where they can gain back their energy after enjoying themselves.

Varsity Tents aren't just a shady covering. We also have air conditioners available to rent for our large tents. These are incredibly valuable this time of year. Keeping guests cool will lower the risk of heat exhaustion and heat stroke.

Decorate

Our white tents are not only great at deflecting heat from the sun, they also make a great blank canvas. Hanging bright and colorful decorations inside and outside the tent will liven up your event. Stringing up flags, ribbons, or balloons will draw attention to your booth.

Merch Tables

If your event makes room for independent artists to sell their merchandise, tables are your best friend. Help all of your attendees get outfitted for the occasion by supporting independent artists.
Varsity Tents has both rectangular and round tables. Rectangular tables are great for displaying goods like pins and T-shirts.

Food Vendors

Vendors are instrumental at any large event. After all, who's going to keep a huge crowd from going hungry throughout the day if not them? Providing tables and chairs, both for displaying packaged treats and for guests to eat at, is important.

Entertainment

Entertainment during local events is a wonderful way to celebrate. That's why we're excited to tell you that we offer the equipment you need. From staging to lighting and from speakers to audio equipment, we've got it all. Give your guests a dance floor, book some local artists, and watch the night come alive
Music has a history of being an outlet for minorities. When persecution keeps people silent, music has always been a way to stay true to oneself. Let this rich tradition flourish at your event. What better way is there to relate and celebrate your pride than dancing together and uniting under music that's brought us together for generations?

Varsity Tents is eager to help you make your local event a success this year and the next. Give us a call or email us if you have questions or would like to book a rental.