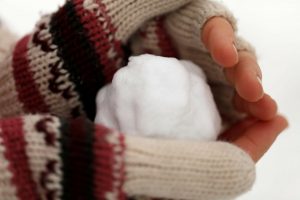 Hosting a party or other event in cold weather isn't always desirable, but it doesn't stop us from doing it anyway. Maybe it's a wedding, baby shower, or birthday. Maybe you just plain like the cold weather and want to celebrate it. In any case, there will always be cold-weather events and, therefore, we will always need to know how to keep warm during.
The need for warmth during cold-weather events is especially prevalent when you're hosting outdoors. How does one host outdoors in cold weather? A tent, of course!
Using a tent and hosting outdoors when you could just get an indoor venue seems counter-intuitive, right? Well there are plenty of reasons one might host outdoors. Sometimes an indoor venue isn't big enough to host the size of party you're looking to have. Maybe the focal point of your event is outdoors and it feels more natural to have the entire party right there. Either way, hosting outdoors comes with some hurdles. Let's look at how to jump a few of them.
Keep Your Tents Warm
Tents for event hosting don't seem like they'd keep warm very well and, normally, they wouldn't. Fortunately, Varsity Tents offers a variety of accessories to use during an event. This includes heaters! Having large heaters placed at various points throughout a tent will keep it nice and warm. Guests will be able to come and go from tents as they please and stand close to a heater if the cold starts to get to them.
Serve Hot Food And Drinks
Nothing will stave away the cold like a hot cup of coffee or hot chocolate. Having hot drinks at a cold, outdoor event is a must. Whether or not you have food depends entirely on your event type, but drinks are a necessity.
It's a great idea to have someone at a table who can serve the drinks to your guests. If your guests are wearing gloves, getting drinks themselves could be difficult. They'd have to take them off, find a place for them, possibly lose them, and battle cold fingers while they make a cup of Joe. If they can request a drink from someone, not only can they keep their hands warm in their pockets while they wait, it gives you the opportunity to employ someone who makes more than a standard cup.
If you plan to serve food at your event, serving hot food is the way to go. Eating something toasty when you're cold will warm you right up and really hit the spot. Serving something like stew, soup, or chili would be just the thing. It's easy to serve from big pots, doesn't involve much in the way of presentation, and it's inexpensive.
Offer Hand-Warmers To Guests
You've surely seen those small square pouches that are filled with something that magically keeps people's hands warm. You hold them tight and stuff your hands in your pockets and even without gloves, you're set. If you're looking to ensure your guests' comfort, buy a load of those and keep them somewhere with high traffic so guests can use them during the event. It's probably that someone will forget their gloves and their fingers will be thanking you!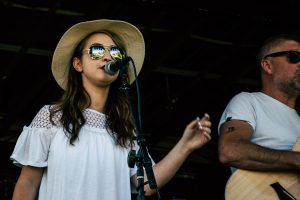 When hosting an event like a party or shower, it's good to have activities planned. Sometimes a party can carry itself on socialization, but if the momentum slows too early, it's good to be prepared. Using activities as a fallback plan will leave you less stressed about people getting bored. What are some good activities you can use to keep your guests entertained? Let's look at five of them!
Scavenger Hunt
We've all heard of a good ol' scavenger hunt. But what kind of hunt do you put on that's worthy of a big event? Kids might take a while for easy riddles and they're easy to please, but what about adults? Many won't want to bother with a scavenger hunt for just anything.
Make it a group activity. Have people get in teams depending on how many winners you want to give prizes to. Make sure each hint location has enough hint cards to accommodate the number of guests you have. And most importantly, make the prize something worth an adult's time and precious energy! Announce it beforehand so that they know what they're working toward. A giftcard to a nice restaurant or store is always a hit.
Karaoke
Karaoke is a classic party activity. It's not appropriate for every event, but for those where it is, it's a show winner. One of the reasons karaoke is so successful is because it's voluntary. Anyone who wants to give it a go is welcome to and those who don't can stay far away from the mic! Anyone not willing to get on stage and sing their heart out will almost definitely have a great time watching those who are. It's a good time for laughing and having fun, taking us back to old hits we learned the lyrics to so many years ago. Bonus points if your party has an open bar.
Group Dancing
If you've got music at your event and the enthusiasm for dancing has taken a nosedive, it's time to employ a group dance! Nothing brings back people's zest for dancing like following along with a bunch of their family or friends. Seeing something like a square dance can even be enough to drag those shy people out onto the dance floor. It's easy to know what to do when everyone else is doing the same thing and it gives the whole group a bonding experience.
Spice Guessing
Some of the more involved activities aren't great for those with low energy or who are too shy to put themselves in the spotlight. Playing a spice guessing game is good fun without as much excitement. Print out a bunch of papers with an empty, numbered list on them. Remove or cover the labels on a bunch of seasoning or spice jars, then label them with as many numbers as needed. Anyone who wants to participate can smell each spice and write down on their list what they think it is. They can write their name on it and turn it in at a box near the table and when the party is over, the person who guessed the most right will be announced as the winner and win a prize!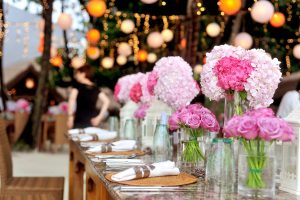 Choosing a venue for your event can be quite the quest. What is it that would give your event just the charm you're looking for? The questions you ask yourself can seem endless. I'm here to help you sort out one of, perhaps, many. Indoor or outdoor?
Space
The difference between indoor and outdoor venues that immediately comes to mind is space. Having an indoor venue limits you to a set space. You can't spread out past the walls of a building. An outdoor event lets guests spread out as desired. If your tent is open, it allows guests to choose whether they'd like to be under cover or under the sky without feeling like the party is split. Giving your guests the option to breathe in the fresh air without actually leaving the party will make the whole experience more enjoyable.
Weather
The one thing an indoor venue has over an outdoor one is defense against the weather. If it's hot or cold out, a building can regulate the temperature so that guests are comfortable. No one wants to feel overheated or chilly when they're trying to be sociable. Fortunately, tents can do the same thing! You get the benefit of spaciousness and temperature control all in one. You can rent heaters or air conditioners with your tent so that everyone is comfortable no matter the weather. Varsity Tents offers everything you need to have a comfortable event.
Seating
Seating at an indoor venue can vary greatly, but most commonly, you see tables and chairs. Outdoor venues have more room to set up lounging areas and you can even use multiple tents to allow for separate lounging spaces. Indoor tables tend to become a collection place for peoples' belongings and often feel exclusive, discouraging using the tables for socializing and in turn, leaving them to waste space. Outdoor events with lounge areas tend to make socializing easier, especially if seating isn't reserved and people don't feel anchored to one spot.
Venue Availability
Booking an indoor venue can be, not only costly, but difficult when you're looking for a specific time frame. You might have to wait weeks or months for the location you want to become free when you need it. Tents have the benefit of being much more flexible when it comes to scheduling. You can rent them much easier than indoor venue spaces.
Not only are they easier to rent, you can also have them set up in a number of locations. You aren't tied down to one location like you would be with an indoor venue. Designing your event around a tent allows you lots of room for picking the event location.
While indoor and outdoor venues each have their strong points, tents manage to take the best of both and bring them together!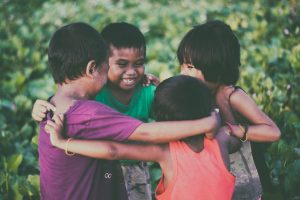 Being a parent comes with its own set of struggles. Being a working parent can be difficult, especially when you've got to fit professional events into a busy schedule. The same goes for bridal showers, baby showers, adult birthday parties, and many other events. They all have something in common. Adults gather together for one reason or another and those with kids are forced to choose between attending or staying home with the kids. It's understandable to want a more adult atmosphere for events like those listed. That atmosphere is accomplished with an indoor venue decorated to the nines. But can that same adult atmosphere still be achieved while being family-friendly at the same time? Of course! Let's see how tents can aid in achieving this.
There's more space
Having an outdoor event means your venue is much more expansive than an indoor one. Without the confining walls of a building, there's plenty of room for your guests to bring people with them – namely, their kids. People bringing unexpected family with them at an indoor event could quickly lead to crowding. An event with a tent won't have that problem.
Room for play
In the same vein, having kids around causes a lot of problems if they're trying to play underfoot. Kids brought along to adult events are quick to pick each other out and congregate to keep entertained. Having a bunch of kids running around is a nightmare in cramped quarters, agitating guests and making it hard to move around without tripping over a child.
Using a tent allows ample room for them to run and play just outside of the adult circles. Parents can keep an eye on their kids and still have an easy time enjoying adult company.
The great outdoors is spill-proof
Another concern of having kids at an adult event is the potential mess they can make. It's not hard for a small child to leave a trail of mess behind themselves. Luckily, outdoor events are immune. No one needs to worry about cleaning up spilled drinks or broken pieces of cracker behind a toddler. Nature can handle it!
Tents can be outfitted to fit any weather
It's natural to be concerned at the prospect of an outdoor event when weather can vary greatly. That's why it's so great that there are accessories you can rent with your tent to counteract bad weather. Heaters, air conditioning, it's all available. Plenty of tents are available as well. If you're worried about covered space running low, rent more than one. The possibilities are endless!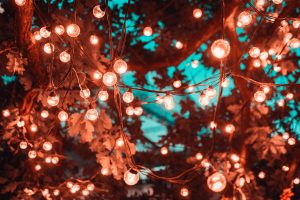 Outdoor events can be done in so many ways, it can leave one wondering where to start. A great first step is deciding what kind of atmosphere you want your event to have. That gives you somewhere to start in terms of design and décor. No matter what design you settle on, there's a way you can turn it into an outdoor event and there is a tent that can make your event really capture the attention of your guests. Here are some things tents can do that will compliment your event atmosphere!
Lighting
Outdoor events have an advantage with lighting. Light travels well in the open spaces and can give your event a really great ambiance that you just wouldn't get indoors. The possibilities for outdoor lighting are so varied, there are a lot of routes you can take. Picture this: a large outdoor tent, open to the outside and strung with fairy lights. The small lights give the whole scene a delicate look while also putting off sufficient lighting. This is great for weddings or other classy, formal affairs. You can also use things like lanterns if you're going for a more rustic theme.
No matter what light source you decide on, the benefit of using them outside is that it opens the space up. Lighting indoors is said to make things feel bigger, but it actually can do a better job of making it feel small when you can see all of the confining walls so clearly. Lighting outdoors during the hours of dusk or after the sun has set will contrast the darkness surrounding the event area and really accentuate how much space there is which leaves guests feeling free and unconfined.
Music
Playing music through a stereo or hiring someone to perform for your event are both perfectly valid options depending on the budget you have and the purpose of the music. What do both of those have in common when being displayed outdoors? They can both be amplified with speakers the same way without the feeling that there's no escaping the noise.
One of the downsides to music in indoor areas is that it can sometimes feel like the noise is filling the entire event space with no escape. People will often go outside to get into the fresh air and away from the noise. This isn't an issue when your event is already outside. Whatever speakers you have to work with can be set up around the main event area. Then people will be free to move closer or further away as they please, remaining part of the event.
Nature
And lastly, outdoor events using tents to host gives you that access to nature that you just can't get from indoors. Varsity Tents offers a selection of heaters and air conditioners to keep the temperature stable even while outside. With those and the cover from weather, tents allow your guests to enjoy fresh air and nature views nearby.