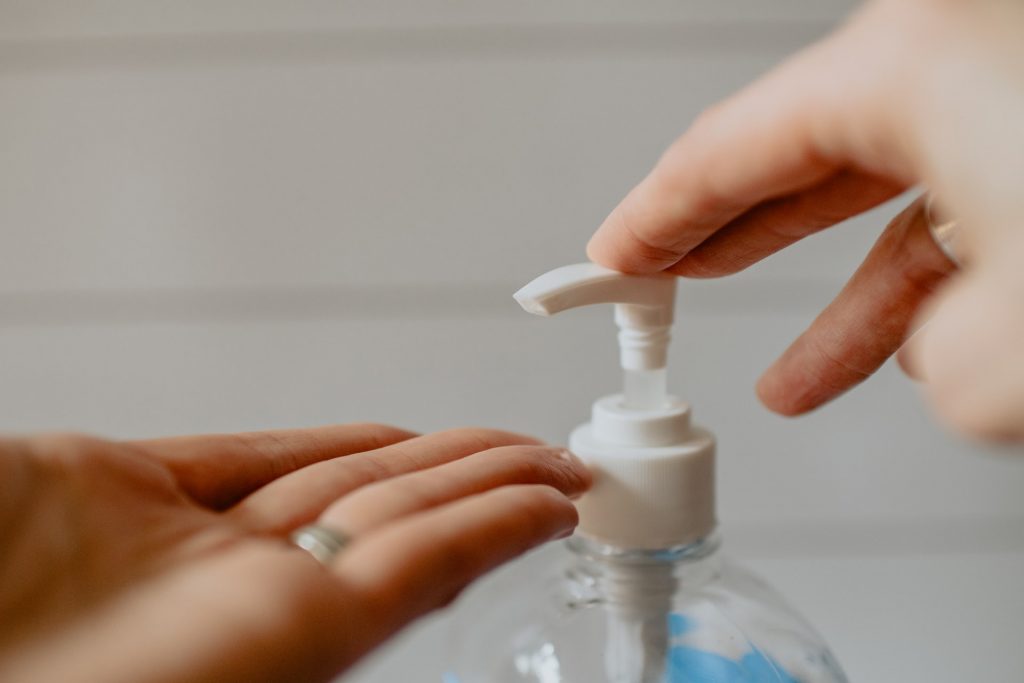 While the COVID-19 pandemic is on the decline in Toronto, it's more important than ever that we use barriers to prevent spread. That's because COVID-19 recovery may seem to some like the end of the pandemic. This perception is incorrect and can lead to lowering safety standards and a spike in the spread. Varsity Tents finds it important for all of us to play our part in the eradication of this pandemic. Here's how you can play your part by implementing barriers during COVID-19.
Don't Drop Your Guard
One of the biggest mistakes one can make at the tail end of a pandemic is letting down their guard. It's when people stop taking precautionary measures that the virus gains another foothold and begins to spread again.
As a business:
Keep mandating mask usage within your business.
Enforce mask usage. Make those who do not follow your mask mandates leave the premises.
Ensure employees wash their hands frequently.
Enforce social distancing on business property.
Continue wiping down surfaces with 70% isopropyl alcohol.
As an individual:
Keep wearing your mask. This keeps you from inhaling infected droplets from the air. Additionally, it keeps you from adding more infected droplets to the air in the case that you're carrying the virus and just haven't shown symptoms yet. Masks alone are 70% effective against COVID-19.
Wash your hands with soap every time you return home.
Sanitize your hands with hand sanitizer that contains 70% isopropyl alcohol when out of the house.
Refrain from eating or drinking outside of the house
Refrain from going to places like the public pool or the beach
Protect Employees
Some of the most at-risk individuals right now are employees working in grocery stores and other businesses. If you're in charge of safety precautions in your business, the actions you take could be the difference between your employees living and dying.
For many businesses, having a sanitation station at the employee entrance to the store can be a huge help. By using a tent from Varsity Tents, you can create a barrier between the outside and inside of the store. This is a great place for employees to store personal affects, wash their hands, put on a mask and gloves, pin on their name tag, and so much more.
At the end of the work shift, this is where one can go through the sanitation process again. Here, they can discard their gloves and mask as well as wash their hands. Also important is sanitizing their nametag or any other part of a uniform that can't be taken home and washed.
Barriers Save Lives
Continuing to implement barriers until the last case of COVID-19 has been recovered from is what's necessary for our country's safety. Play your part in breaking the chain of spread by using barriers in your business. When you're ready to order your rental or buy a tent outright, give us a call at Varsity Tents. We look forward to hearing from you and helping you during the COVID-19 recovery.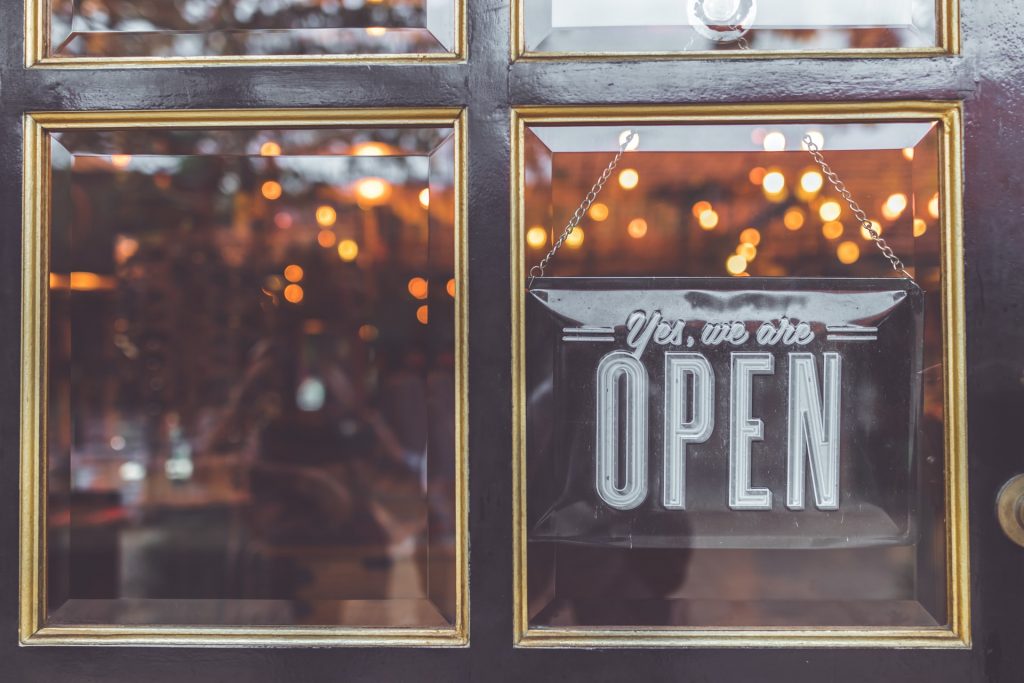 With COVID-19 beginning to take a back seat due to social distancing and intense, cautionary measures, we're approaching a time where businesses will begin opening again. Reopening Ontario can mean big things for the province. Whether this leads to further disaster or the rekindling of society depends entirely on how responsible business owners and patrons are. Here are some things to keep in mind during reopening.
Continue Distancing
Social distancing is what helps break the infection chain. Even one person wearing a mask or staying home can save thousands of lives in the long run.
It can be tempting to wave a hand at this now. After all, it may seem like the pandemic is over. However, this kind of attitude can lead to another chain of outbreaks and bring us right back to where we were. Instead, we need to continue social distancing – even if it's to a lesser degree. This is the safest way to ensure the reopening of businesses doesn't lead to another outbreak.
As a business owner, your job is to make sure patrons are forced to comply. Put up a sign mandating that any patrons who enter your business must wear masks. If your business, along with others, continue mandating the usage of masks, it will encourage people not to leave the house without one. After all, if you can't go anywhere without one, you're forced to comply with these safety standards.
Distance at Work
The public isn't the only group at risk of spreading and catching the coronavirus right now. Workers are especially at risk, now more than ever. As people begin to relax and stop taking the safety precautions they did at the peak of the pandemic, risk skyrockets. Employees are forced to be around people who aren't taking health and safety as seriously as they were two months ago.
To counteract this influence, mandate the use of masks by everyone who enters your business. You can also mandate the use of gloves by employees. However, it's important to teach employees the proper use of gloves. Many people put on gloves and then continue touching their masks and cross-contaminating between objects. Give employees a short course on how to effectively use gloves and masks.
Isolation Areas
If you want to maximize the effectiveness of social distancing, having isolation areas is your best bet. In businesses that are more focused on manufacturing or communications, rather than selling, isolation areas are a great idea.
By setting up multiple, small tents within your business and separating employees, you cut down on the likelihood of anything spreading. Allow employees to work in small groups within isolation areas rather than in a large group where the virus would spread like wildfire.
Varsity Tents offers multiple tent sizes for rent and for sale. Check out our tent options and give us a call when you're ready to order. Reopening Ontario is necessary. Remember: a barrier can be a break in the chain of infection. Keep employees safe until COVID-19 has been completely eradicated.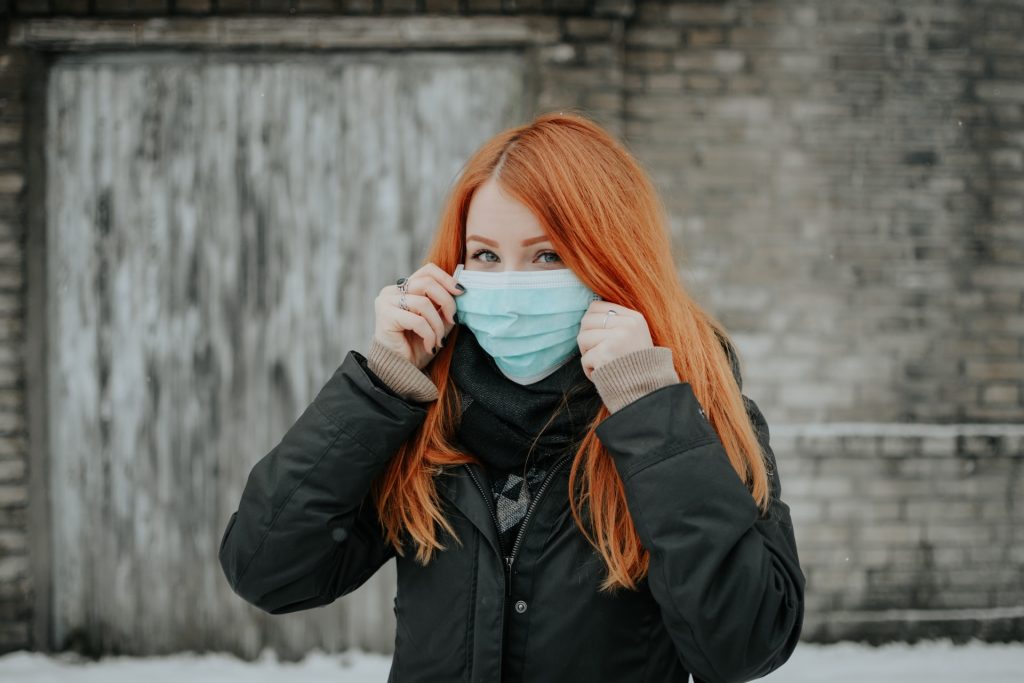 Even as COVID-19 begins to spread less, it's important to continue socially distancing. People continuing to distance is what's ensuring this virus can't continue to spread. Therefore, for those of us working at home, it's good to find ways to make working from home more fun. Getting stuck at home all summer can really make a person stir crazy. That's why we suggest taking your home office outside. How can you do that while remaining a safe distance from nearby neighbors? A little help from Varsity Tents can go a long way.
Don't Miss the Sun
Summer is such a beautiful time of the year to go outside. Unfortunately, our summer activities are somewhat limited this year due to coronavirus. That's why we have to make our own activities. While most of us still have to work, we can turn our work from home into a sort of vacation of its own. By taking your home office outside, you can enjoy the summer sun and warmth right from your own backyard.
Protect Your Desk
However, taking your entire office outside can be a tricky feat. A laptop is easy to make portable, but what about a desk? That's not something you want to bring back inside every night when you're done working for the day. The same goes for things like printers, work papers, and all of the little things you keep at a desk.
If you have your own backyard where you can leave these things overnight, setting up a tent is the perfect way to protect them from the elements. No need to worry about rain or wind getting in the way of your work. You can enjoy the sun and the sounds of summer right from your desk and get away from the indoor office that's been ruining your mood.
Plus, if you don't have papers that will be disrupted by wind, you can pin open the flaps of your tent and bask in sunlight while working.
Break Time
Arguably the best thing about working outdoors is that you can step from your office right onto the grass. While renting some flooring panels for your office space is recommended, The beauty and luxury of the backyard is right outside your tent. Set up some nice deck chairs in the grass and take a break between working hours.
This is the perfect opportunity to learn how to make homemade iced coffee. Turn working from home into your very own staycation – all while practicing social distancing. Who said socially distancing has to be boring and miserable?
Rent Locally
If you want to set up the perfect outdoor office space, your local rental company is the best place to go. Varsity Tents is prepared to rent to anyone in the GTA. Make your perfect outdoor office with all the supplies you need. Tents, flooring, lighting, and more are all available to rent from us. Give us a call if you want to know more about our rentals and how to make your order today.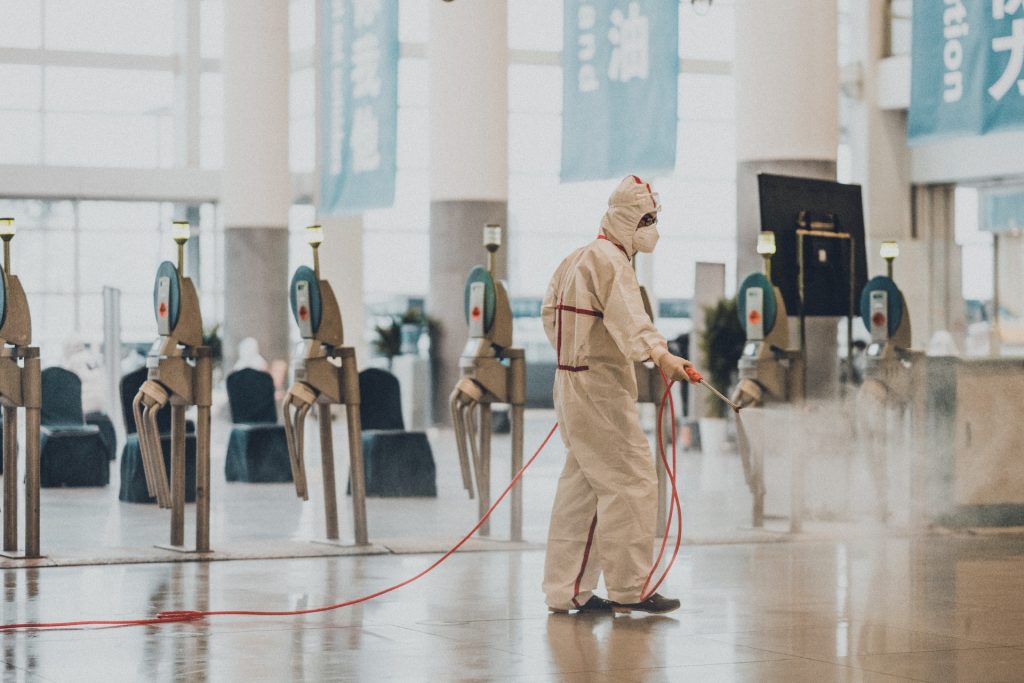 While many businesses have been forced to close down during the pandemic of COVID-19, many are unable to. Grocery stores and other essential businesses must remain open for people to survive. Therefore, we must all play our part in keeping each other safe when we're forced out of our homes to gather more supplies. We want you to know that Varsity Tents is still up and running. We see our privilege in being able to help during this crisis and are doing our best to pitch in. Here's how you can take advantage of Varsity as a social distancing resource.
Shift Checkpoints
Working in a grocery store or other essential establishment means putting yourself in harm's way during every shift. There is a risk of taking COVID-19 home with you if you contract it during work hours. Or, if you already have it, but aren't showing symptoms yet, you could potentially spread it to others at your place of work. This is why taking the proper care to wash up is so vital.
Tents from Varsity make great shift checkpoints. Setting up a small tent – as small as 10'x10' – inside an establishment provides a place to sterilize between locations. Employees can come to their shift, step into the checkpoint, wash up, put on gloves and a mask, and take any other desired precautions before even getting to their station. When their shift is over, they can repeat these precautions before heading home to their families. This is a great way of minimizing the risk of spread.
Divide the Room
In certain establishments, working in relatively close proximity with coworkers is unavoidable. A building is only so large. With the help of smaller tents, you can divide large rooms into smaller areas, minimizing the potential spread of COVID-19. Because COVID-19 spreads through droplets, like those that exit our mouths when we cough, barriers are a huge help in preventing spread. Keeping work stations and lunch/breakroom areas separated and enclosed will keep workers from coming into contact with as many people and as many potentially-infected droplets lingering in the air. Varsity has already had a few clients create new lunch/breakroom areas to help socially distance staff while providing an enclosed space to be in.
Public Assistance
In times like these, our homeless and poor population is being hit the hardest. Because these folks have nowhere to return home to, they're stuck outdoors, usually in urban areas where the risk is exponentially higher.
Because so many in poverty are struggling, there is, naturally, a desire to help. For those people who are putting themselves in harm's way to help those less equipped to handle the pandemic, tents can make all the difference.
Whether your organization is distributing food, masks, supplies, or otherwise, doing so with a barrier will increase your safety and the safety of everyone you serve. Keep supplies within the safety of one of our tents. Select some of your volunteers or staff to move the supplies to the outside or to a connecting tent. Your second tent can function as an exchange tent where those in need can retrieve them. This ensures that only those equipped with proper safety precautions get within the same area as the supplies being distributed.
Unusual Circumstances
No matter what you're doing, if you're regularly doing work outside of your home, you need to lower the risk of spreading COVID-19. We're here to help with that. Because times are uncertain and no one is entirely sure how long precautions will need to be continued, we've adjusted our rental times. Any of our tents can be rented for a week at a time. This allows you to rent flexibly, ensuring you have a tent as long as you need without overspending. Give us a call if you have questions or would like to rent a tent today.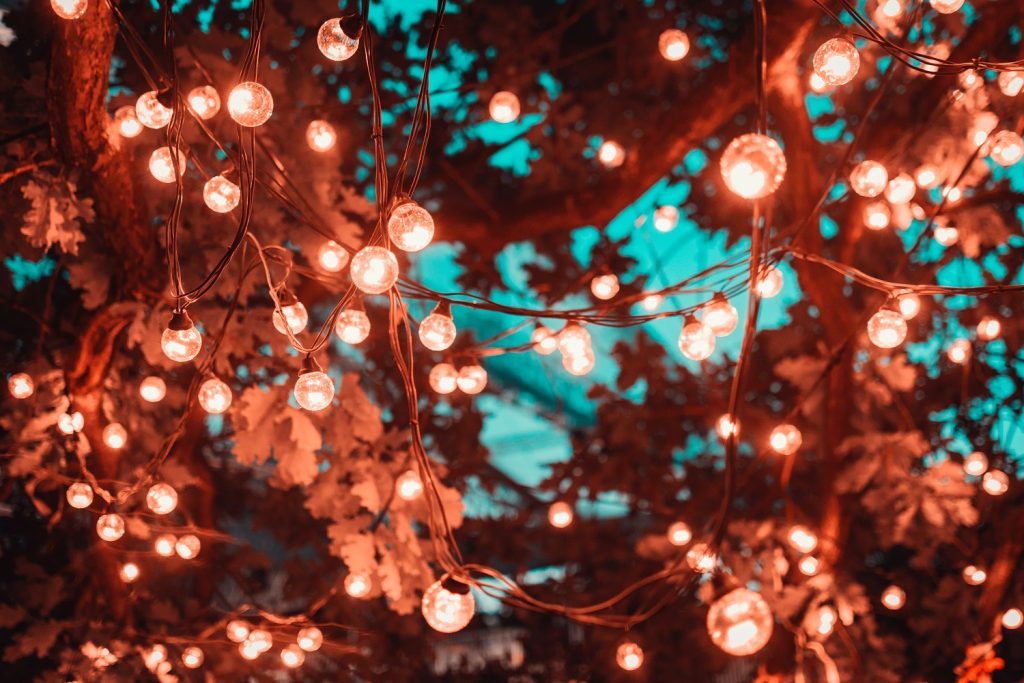 New Year's Eve is just around the corner and it is time to plan your festivities! Varsity Tents can help with your rental needs to ensure a stress free, comfortable and inviting New Year's Eve party. Whether you're planning on a small backyard party or a full corporate function, we've got what you need. Let us tell you how Varsity Tents can breathe life into your New Year's events.

New Year's Eve Outdoors

New Year's events are unique because despite the winter season it is enjoyed outdoors by many to embrace the new year coming. A key part of enjoying New Year's is fireworks. Therefore, having an outdoor event is a must.

Allow easy viewing of fireworks. Fireworks are a huge part of the holiday and being able to sit outside comfortably while watching them improves any New Year's event.
Allow easy lighting of fireworks. While watching fireworks from outside is a great time, it's even more important to have the outdoor space to light them. After all, you can't do that from indoors. Best to plan ahead and have all the equipment you need, right?
Give your event a specific festiveness that you can't get indoors. Being outside during New Year's allows a certain sense of wonder that being indoors doesn't. New Years is a time of reflection for a lot of people. Getting to feel how big the world is by partying under the sky is something you just can't feel indoors. Plus, it gives you lots of room to be surrounded by family and friends.
Make cookouts easier. Being outdoors allows you to barbecue, potluck, or otherwise share food easily. No need to worry about cleaning up spilled food. No need to worry about fancy plating. Just cook up your best and serve it straight off the grill.
We've Got You Covered and Toasty Warm

The most obvious way that we can help with your event is by offering coverage. Even when the weather is good, taking your party outdoors is always better with coverage. For any size event having a warm, covered place to mingle and enjoy yourself is key. When the sun sets and fireworks start up, everyone can easily step out of the tent and enjoy the show. Others may prefer to sit inside the tent and watch out the opening. No matter how you enjoy your fireworks, having a tent around only makes things better. Varsity Tents not only keeps you covered but we keep you warm. With a full range of tent and patio heaters we make the outdoors just as cozy as indoors.

Coverage isn't just important for people, it's important for food too. If you're having a potluck or have some other kind of food spread, keeping it less accessible to bugs, sun, snow, and rain is imperative.

All the Bells and Whistles

In addition to a tent and heat, Varsity Tents also offers other event rentals. If you're looking for folding chairs, plastic tables, or lighting, we've got your back. Check out our list of rentals to see all the ways we can help you make your New Year's festivities successful.

If you have questions, give us a call at Varsity Tents. We're happy to answer any of your questions and we even offer free estimates.