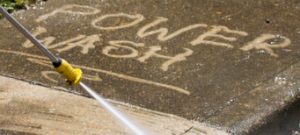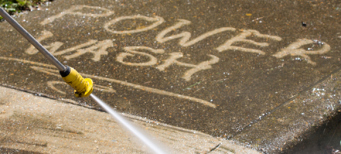 While the quality of the products and services a company offers is important there is more to an image and reputation than that. If a company does great work but operates out of a run-down looking building it scares off more customers than it attracts. That's because when companies let their building or the surrounding hardscape elements succumb to the environment they're sending a signal to prospective clients that they don't care. As such while it may seem that enlisting the services of a mobile power washing company is unnecessary, it is in fact anything but.
Reasons to Invest in Mobile Power Washing Toronto
Mobile power washing in Toronto is not only a cost-effective way to keep an operation looking great it's also completely safe for every component of the premises. Here are several ways power washing can help save and make money for a company.
It boosts your company's public profile – We've done it and, at some point, most other people have as well. You search for a company to provide a needed product and when you finally find them their building looks rundown and dingy. You think for a minute then turn around and try someone else because you really can't trust a company that let's itself go like that. Power washing allows a business to always put their best foot forward.
It makes a property safer – Slips, trips and falls are the most common causes of both injury and lawsuits. If walkways, stairways and parking lots are covered in dirt and debris the chance of someone slipping, tripping and/or falling increase exponentially. Mobile power washing can remove potential sources of injury.
It makes your property healthier – When a worker calls in sick they may be sick because of the mold and other allergens clinging to the building and growing on the surrounding walkways. During the spring in particular it's crucial to keep the property free of pollen, mold spores and other allergens and irritants. Power washing can do that.
It leaves no doubt that your premises is clean – Sending a maintenance guy out to clean the building means there's a good chance they'll miss things a professional wouldn't. Armed with our state of the art power washing equipment the team from Varsity Tents carves the grit and grime out of every nook and cranny and always leaves the property sparkling.
The Bottom Line
Treating your property to Varsity's mobile power washing Toronto will help you retain existing customers and attract plenty of new ones. It will make your building and the surrounding environment safer and healthier for everyone who works and visits there and it will leave your premises squeaky clean and ready for business. The alternatives – letting the property go or trusting the cleaning process to the untrained – are not alternatives that will yield anything good. Invest in your property and in the future of your business by enlisting the services of Varsity Tents mobile power washing Toronto. It may be the best business decision you make this year.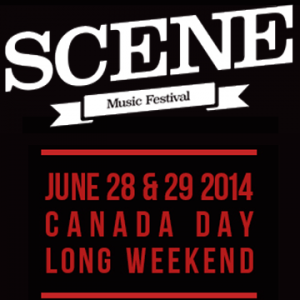 Saturday June 28th and Sunday June 29th 2014 marked the 19th year of SCENE Music Festival and the largest one yet! The relocation of the main stage to Montebello Park was a huge hit and added to the overall experience for all festival goers, allowing more space to move around creating a better all-ages atmosphere than previous years.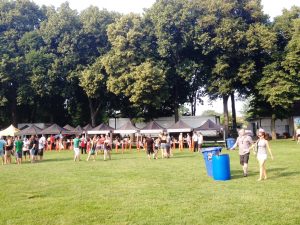 Over 10,000 ecstatic fans, vendors, and artists filled the park and downtown venues for the two day festival to enjoy the sunshine and great talent from all over. Some of the SCENE Festival fans that have been going for years had their concerns about the switch to a big stage and the mainstream line up, but when the weekend came to an end all fans were pleased with the changes as the different venues were still able to cater to what the old SCENE Music Festival spirit had always been about.
Day 1 the Main Stage at Montebello Park featured a great lineup including bands such as Boy & Bear, Current Swell, Monster Truck, The Sheepdogs and Matthew Good. The weather held up beautifully and we were happy to provide tents allowing attendees a shaded area to go to beat the heat.
On Day 2 of the festival the weather didn't hold up as nicely as it did on Saturday but that didn't stop the artists from performing. The Main Stage featured some of the more mainstream artist including Shad, Lights, Arkells and Mariana's Trench. Although the headlining artists were still able to perform, a small break was taking into place for safety and technical reasons; we are once again pleased to be there to provide tents to help keep the attendees covered until the rain blew over.
We are thrilled to be a part of such an amazing festival, and cannot wait to see you all there next year for SCENE Music Festival!
Are you planning an event or festival that you require tents or event rentals? Contact us today for a FREE Estimate!
– Natalya Wittenberg, Special Events Intern, Varsity Tent & Event Rentals and Varsity Event Management
Sunscreen – Whether it's 30 degrees out and sun is shining or the clouds are hovered and the wind is blowing you still need to take the same steps to protect yourself from a skin damaging sun burn. Getting sun burnt has short term effects from not being able to continue the festival in enjoyment due to pain as well as long term effects such as skin cancer that could change your life forever. Remember to protect yourself for now and for the future!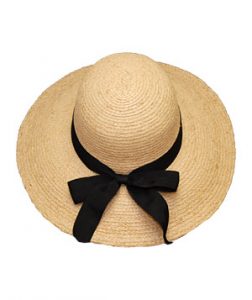 Hat – You can't always count on sunscreen to provide 100% protection from the sun, wearing a hat to an outdoor festival can improve your protection against heat stroke or any other sun related issues so you can enjoy your day to the fullest.
Water Bottle – Stay hydrated! Being in the sun all day or just keeping busy it is important to keep your body refreshed. Nothing is worse than having to leave before you see your favourite artist perform because you're fatigued. Don't forget to look around the festival grounds for water replenish stations to save on money!
Camera – Whether you want to remember a good time with friends or you want to remember seeing one of your idols perform, bring a camera to the festival to ensure you capture it all so you will have memories forever!
Blanket/Chair – Being outside all day can get exhausting especially standing on your feet! Bringing a blanket or chair is a great way to give your body a rest while enjoying the festivities that are taking place!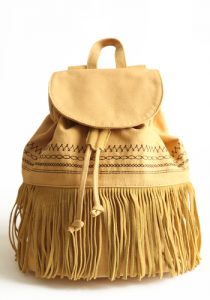 Backpack – A backpack is something great to bring to any outdoor festival. You can keep your valuables all in one place without having to worry about anything falling out of your pockets or getting stolen out of your purse. Backpacks provide a secure zipper to ensure all of your belongings stay together and the double strap makes it easier on your back by keeping the weight balanced throughout the day!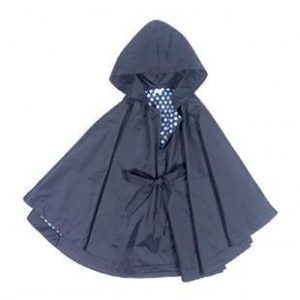 Rain Gear – It's always a smart idea to bring back-up rain gear in case the weather decides to take a turn for the worse! A poncho or rain coat is always great to have when attending an outdoor festival to keep yourself dry for the day and keep your electronics safe!
Hand Sanitizer – Being at a festival with hundreds to thousands of people germs is something you can't avoid! As we all know, porta potties are not the cleanest place in the world so it's always a safe idea to bring an extra hand sanitizer just in case they run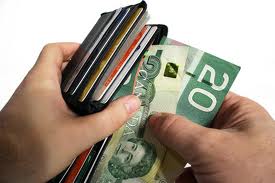 ID, Cash & Debit – It's a great idea to bring both cash and debit, you don't want to come with too much cash in case you lose it but you also don't want to rely on debit in case there is no ATM on site, or if the vendors don't accept it. Bringing ID such as a health card is also smart to have on you in case you run into any health emergencies or driver's licence for if you are of age and want to take part in drinking!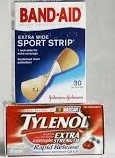 First Aid Kit– Although at all festivals it is mandatory to have first aid services available in case you injure yourself, the majority of the time they are not able to provide over the counter medication such as Advil or Tylenol. To be on the safe side pack a small first aid kit with the essential medications while also including band-aids as they never hurt to have on you for an extra convenience!
– Natalya Wittenberg, Special Events Intern, Varsity Tent & Event Rentals and Varsity Event Management
Toronto's culinary event of the year was once again a booming success! Toronto Taste is one of Varsity's favourite events of the summer, and we were more than thrilled to be able to take part in this fantastic day again this year! We are pleased to announce the event raised record breaking funds of $690,000 to help support Second Harvest's food rescue program which provides enough meals for 1,300,000 people!
On June 8, 2014 over 1,500 guests gathered at  Toronto's Corus Entertainment building on the beautiful waterfront to experience some of what Ontario's culinary has to offer. With over 70 gourmet food and beverage stations all guests were able to support a good cause while indulging in a delicious experience and mingling with some of Toronto's celebrity chefs.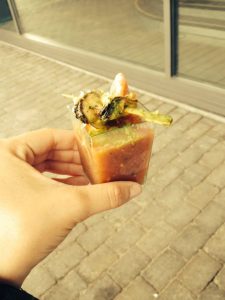 The rain didn't hold off for the entire day for Toronto Taste, but that didn't stop the festivities from taking place! Varsity was there to provide a covered and sheltered area where guests and participants could still enjoy food tasting stations, the suspenseful chef challenge featuring 3 of Toronto's top chefs, the raffle draw containing thousands of dollars in prizes as well as the live, silent and wine auction hosted by Food Networks Bob Blumer and supported by auctioneer Stephan Ranger!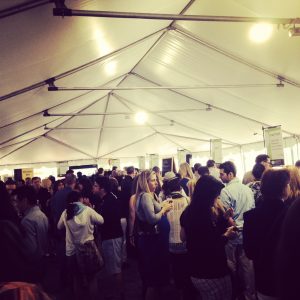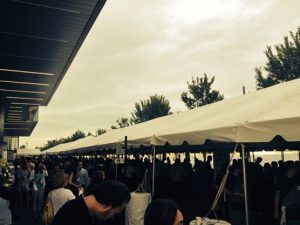 Another year, another great festival to be remembered by all. Toronto Taste, we'll see you next year!
Whatever your event, we've got you covered!
Contact us for a FREE estimate today!
– Natalya Wittenberg, Special Events Intern, Varsity Tent & Event Rentals and Varsity Event Management
Baby, it's cold outside!
Many cities within Ontario are suffering from what has been named the Polar Vortex. It is truly bone-chilling weather with temperatures plunging into the negatives (Celsius). The population is dressed head-to-toe as warm as humanly possible – hats, mitts, scarves, winter coats and heavy-duty boots. It's hard to convince these people to spend additional time outside, but we are here to help!
Perhaps you are an owner or general manager at a restaurant or bar who is looking to increase your venue's capacity during your Superbowl or St. Patrick's Day celebrations (both are during the colder months). Or maybe you are having a get together at your home and need to take advantage of your backyard space. We have the perfect options for you. Not only do we offer an array of tent rentals, but we also have a full line of tent blower heaters to keep you and your guests warm.
Blower heaters are great heating options for warming a tent on your patio or in your backyard. We have multiple sizes to assist in your heating needs (100K, 200K and 400K), whether your tent is big or small. Our heaters are both fuel efficient and quiet, perfect for any type of event and/or outdoor space. The units are also thermostatically controlled allowing you to control your own heat output. The heaters are fueled by propane and swapping out tanks makes for quick turn-around time on heat flow.
And if you don't have the space for the tent but still need some heating options, we also have propane patio heaters available. A couple of these will help warm a small outdoor space. Either way, we've got you covered!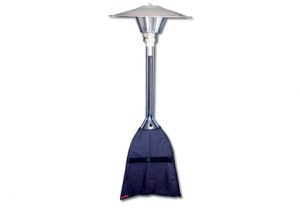 If you are interested in learning more, contact us today for a FREE estimate!
– Caiti McLelland, Project Manager, Varsity Tent & Event Rentals and Varsity Event Management